UCSF Research Study Invites Children and Adolescents Aged 6-16 Years Old
Please note: This trial has finished recruiting and is not accepting new participants.
Research Center: University of California San Francisco (UCSF)
Location: Mission Bay/MAC-675 Nelson Rising Lane, San Francisco CA 94158
Lead Researcher: Maria Luisa Gorno-Tempini, MD, PhD
IRB Committee: This study has been reviewed and approved by the University of California San Francisco (UCSF) Institutional Review Board
About the Study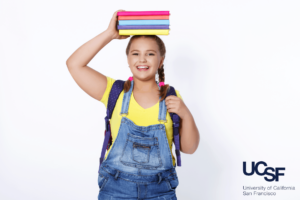 During development, a child learns to read. Some are quicker to learn than others. However, some children may experience challenges to reading, such as dyslexia. This is why it is essential to constantly explore ways to help kids and adolescents struggling with learning to read.
To understand how to help children with dyslexia, researchers also need to observe and learn from children without learning differences. This research study seeks to learn more about the brain and behavior of children and adolescents who are not experiencing reading difficulties.  
Why Participate? 
Participants will have the opportunity to learn about the brain and will receive a picture of their brain to take home.

Participants will contribute valuable information that may benefit other children experiencing reading difficulties.

Participants may provide helpful insights to health and education professionals to better understand and learn more about reading abilities and brain development.

Participants will receive a small prize upon completion of the brain scan.

Participants may get up to $425 for participating upon completing the research study.

Participants will be helping to advance child brain developmental research.
Your Rights
If you decide to participate in the study and later feel that you no longer wish to be part of it, you can withdraw at any time.

Any information that you provide will be kept strictly confidential, except as required by law.

Qualified health professionals will monitor your health as it relates to the study.
Who Can Participate?
Children and adolescents aged 6 to 16 years old who live in or are able to travel to the San Francisco Bay Area

Must not have any learning differences, be diagnosed with a psychiatric or neurological condition or have a family history

Must not have braces or permanent dental work

Must be able to attend 2 video call sessions (via Zoom) for over approximately 3-6 months. 

The video call sessions will take approximately 8 hours in

total

.

Participation in this research study will also include 2-3 in-person visits to UCSF Mission Bay and Parnassus campuses for brain scans (about 3.5 hours), emotion testing (about 2 hours), and hearing testing (about 1 hour). These in-person visits would take about 7-8 hours

in total

.

The estimated participation time for the

entire

research study will take about 15 hours. 
Note: This study requires parental or legal guardian consent to participate. 
Key Study Details 
Participants will need to complete assessments around reading, writing, oral language, math/numbers, and executive function. Tasks may involve reading words or sentences, answering questions about a story, spelling words, completing or constructing sentences, solving math problems, rapidly naming numbers or letters, and vocabulary tests. Assessments may also include measuring attention, non-verbal reasoning, and working memory.

Participants will complete an in-person assessment of their emotional responses to a series of movie clips. While they watch the clips, we will record their physiological activity (heart, breathing, sweat, movement) with a number of painless sensors attached to the hand and torso. Participants will also do in-person hearing assessments where they will respond to auditory stimuli on a computer.

Participation in this study involves doing brain scans through an MRI. 

This is a specialized examination of the head, which will create pictures of the structure and function of the brain. The MRI scan involves lying on a table, then being slid into a large tunnel. The MRI scan uses a magnet to make images (pictures) of the brain. No X-rays or radiation is involved. Except for a loud noise, there is no sensation of any kind, and it is not harmful. For this, participants will be given hearing protection.

Participation in this study involves doing brain scans through a MEG (Magnetoencephalogram). 

This is a specialized examination of the head, which will explore the function of the brain in greater detail than an MRI scan. The MEG scan involves lying on a table with only the head resting in the machine, not the whole body. The MEG device is a highly sensitive, passive recorder of brain waves with no magnets or radiation, making the MEG extremely safe. Unlike the MRI, the MEG is also completely silent.

The parents of eligible participants will need to complete some questionnaires about their child's behavior. These questionnaires may take about 1 hour to complete.
About the Research Center: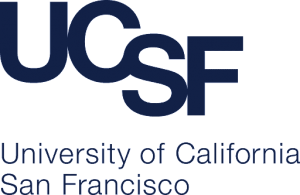 University of California San Francisco
The mission of the UCSF Dyslexia Center is to eliminate the debilitating effects of developmental dyslexia while preserving and even enhancing the relative strengths of each individual. In addition, we aim to develop best practice protocols to implement individually catered interventions in classrooms throughout the country.
Please note:
Due to the current situation with the COVID-19 pandemic, the researchers would like to assure the participants that ensuring the safety of the participants as well as the study staff is of utmost importance.