Exploring How Weight and Body Composition Affects Immune Recovery
Research Center: United States Army Research Institute of Environmental Medicine (USARIEM)
Location: 10 General Greene Ave Natick, Massachusetts 01760
Lead Researcher: Tracey J. Smith, PhD, RD
IRB Committee: This study has been reviewed and approved by the United States Army Medical Research and Development Command (USAMRDC) Institutional Review Board
About the Study
Every day, our immunity is put to the test. With the constant threat of bacteria and viruses, we must take proactive preventive measures. Researchers are constantly looking for ways to advance science. This research study may pave the way to improve immunity for the general public and the United States Armed Forces personnel.
The differences in body fat may affect the immune system's ability to defend the body against infection. This research study seeks to find out how body weight and composition influence the body's ability to fight off disease and infection. Body composition means the percentage of muscle, fat, bone, mineral, and water found in the body. Researchers also want to know how body weight and composition affect nutrients found in the body and muscle inflammation and understand how quickly the skin grows back after having a superficial wound. Creating superficial wounds on your forearm in the lab is a reliable way to test your immune function.
Why Participate? 
Participants may contribute valuable information to help better understand how body weight and composition affect the immune system. This information may benefit others in the future, especially the personnel of the United States Armed Forces.

Participants will be helping to advance immunity recovery research.
Your Rights
If you decide to participate in the study and later feel that you no longer wish to be part of it, you can withdraw at any time.

Any information that you provide will be kept strictly confidential, except as required by law.

Qualified health professionals will monitor your health as it relates to the study.
Who Can Participate?
Adults 17 to 39 years old

Those who are 17 years old can participate only if they are active duty military.

Must have a body mass index (BMI) within the normal range which is 18.5-25 kg/m2 or

>

30 kg/m2. 

Active duty members must have a percent body fat that either meets Army body fat standards

(if BMI 18.5-25 kg/m2 ) or exceeds Army body fat standards (if BMI >= 30 kg/m2

Allowable percent body fat for:

Males aged 17 to 20: 20%

Males aged 21 to 27: 22%

Males aged 28 to 29: 24%

Males aged 40 and over: 26%

Females aged 17 to 20: 30%

Females aged 21 to 27: 32%

Females aged 28 to 29: 34%

Females aged 40 and over: 36%

Must be able to attend 14 study visits at the research site over approximately 30 days to 2 months.
More Study Details 
Participation in this research study may involve, but is not limited to:
Screening visits, testing visits, and follow-up visits

Answering questionnaires and interviews

Taking height, weight, and blood pressure measurements

Having sleep, physical activity, and diet monitoring

Submitting blood, urine, and saliva samples
About the Research Center: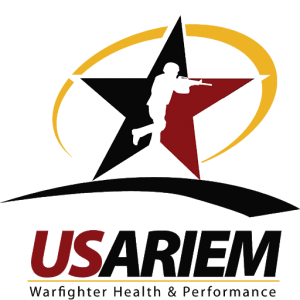 United States Army Research Institute of Environmental Medicine (USARIEM)
USARIEM is an internationally recognized center of excellence for Warfighter health and performance. Their research studies are conducted by scientists from our four research divisions, working in concert with one another and other world-class scientists from government, industry, and academia.

Please note:
The study staff and participants will comply with all COVID-19 risk mitigation procedures in place at USARIEM during the time of data collection. As such, participants may be asked to wear face masks and use hand sanitizer during data collection activities (in accord with prevailing recommendations at the time of data collection) and may be asked to wear gloves (i.e., nitrile gloves) during data collection activities. Certain activities that can take place virtually (e.g., questionnaires), will occur over the phone or with video meeting platforms (FaceTime, Duo, Microsoft Teams, or similar mechanism) that are mutually agreed upon by the study team member and study volunteer.