Advancing Medical Research For Systemic Lupus Erythematosus
Please note: This trial has finished recruiting and is not accepting new participants.
Research Center: Clinical Endpoints
Location: 9977 N. 95th Street, Suite 101 Scottsdale, AZ 85258
IRB Committee: This study has been reviewed and approved by the Advarra Institutional Review Board
Background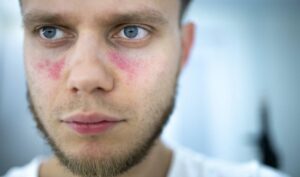 Systemic Lupus Erythematosus (SLE) is an autoimmune disease that causes inflammation and tissue damage throughout many parts of the body. Over the years, there have been treatments that have helped many people struggling with SLE.  Currently, there is no cure for lupus, but there are some interventions that can help manage symptoms. However, these treatments may not work well enough for everyone and may cause side effects.  
Research studies help improve the lives of people all over the world.  They can help researchers understand if a potential treatment is effective and is safe to use. This research study seeks to assess if taking this investigational medication with a standard SLE regimen (known as 'standard of care') is an effective and safe treatment for people with active Systemic Lupus Erythematosus. The results of this research study may provide an alternative option for those who experience inadequacy from current treatment options. 
Interested participants must be between 18 and 75 years old who have active SLE. Participants must be willing to comply with all the necessary study requirements.
Why Participate? 
You may experience improvements to your SLE symptoms.

You will receive all study-related medications and assessments at no cost. 

You will be compensated for their time and travel costs related to the study.

You may contribute valuable information that may benefit others with lupus in the future.

You will be helping to advance medical research.
Your Rights
If you decide to participate in the study and later feel that you no longer wish to be part of it, you may withdraw at any time.

Your records relating to this study and any other information received will be kept strictly confidential, except as required by law.

Qualified health professionals will monitor your health as it relates to the study.
Who Can Participate?
Adults aged between 18 and 75 years old who have active Systemic Lupus Erythematosus (SLE).

Participants must be taking at least one but not more than 2 SLE treatments.

Participants must be able to attend 32 study visits at the research site over approximately 73 weeks.

Participants must be willing to participate in health assessments which will vary between visits, but may include blood tests, urine tests, physical examinations and completing questionnaires. 
Please note: The potential treatment will be given as a subcutaneous (under the skin) injection. A member of the study team will do this for you during a clinic or home visit. However, the standard of care might be given in one of several ways. The study team can discuss this with you in more detail. 
About the Research Center: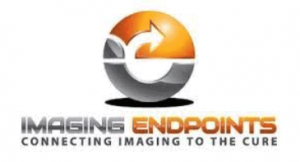 Clinical Endpoints
Clinical Endpoints specializes in developing and deploying optimal imaging in early-stage trials, advancing imaging analysis into late-stage trials, and supporting regulatory submissions. Their Medical and Scientific Affairs Team includes world-class leaders in imaging science. Over 50 publications in leading journals have established us as a technology leader. IE's experience spans hundreds of successful studies across all phases of development, including the most complex and high-profile Phase 3 trials in the industry.
Please note:
Due to the current situation with the COVID-19 pandemic, the researchers would like to assure the participants that ensuring the safety of the participants as well as the study staff is of utmost importance.