Researchers Explore Alternative Treatment Options For Adults With Heart Failure
Please note: This trial has finished recruiting and is not accepting new participants.
Research Centre: Hutt Valley DHB (Hutt Hospital) Cardiology Research Unit
Location: 622 High Street, Lower Hutt, New Zealand
Lead Researcher: Dr Katherine Ferrier, MB,ChB, FRACP, FCSANZ
HDEC Committee: This study has been reviewed and approved by the Central Health and Disability Ethics Committee, 20/CEN/139/AM03
Background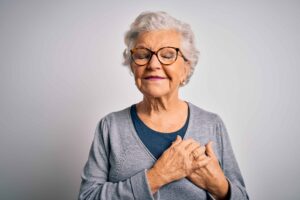 Heart failure does not mean that the heart has stopped working and cannot be treated. It merely means that the heart is unable to (function) pump blood at an optimum rate. The body relies on the heart's pumping ability to maintain normal body functions. During heart failure, because of the weakened state of the heart, it is unable to supply enough blood to vital cells and organs. This makes doing everyday activities difficult. 
Currently, there are no approved therapies for heart failure that would help improve the heart's pumping action without causing significant complications. This study hopes to find an alternative treatment that may help reduce further complications and hospitalisations that may be a result of heart failure symptoms. 
Interested participants must be aged 40 years old or older who have been diagnosed with heart failure. 
Why Participate? 
You may experience potential improvements to the symptoms you are experiencing, although this is not guaranteed. 

You may contribute valuable information that may benefit others in the future.

You may help develop a potential alternative treatment for heart failure that is not yet commercially available. 

You will be reimbursed for each in-person visit to cover for your travel and incidental expenses. 

You will be helping to advance medical, specifically heart health-related, research.
Your Rights
If you decide to participate in the study and later feel that you no longer wish to be part of it, you may withdraw at any time.

Your records relating to this study and any other information received will be kept strictly confidential, except as required by the law.

Qualified health professionals will monitor your health as it relates to the study.
Who Can Participate?
Adults aged 40 years old or older who have been diagnosed with heart failure. Adults who are hospitalised can also participate in this research study.

Interested participants must have been treating their condition with diuretics for at least the last month.

Interested participants must be able to attend 7 study visits at the research site during the first year and then 3 study visits during the second year onwards, with telephone calls in between the study visits starting from the 12 month onwards. This study will take place for over approximately 2-3.5 years. 

Interested participants must be willing to take the study treatment as instructed by the study team.
About the Research Centre:

Hutt Valley DHB (Hutt Hospital) Cardiology Research Unit
The Cardiology Research Unit has a number of clinical trials that are conducted at the Hutt Valley District Health Board cardiology department. You may be suitable to participate in one of those trials because you had an admission to the coronary care unit or referral to the cardiology outpatient department. Clinical trials can help to improve health care services by raising standards of treatment. The doctors and hospital staff involved in clinical trials are continually trained to provide best practice patient care. New Zealand clinical trials are recognised internationally for including very high-quality patient care.
Please note:
Due to the current situation with the COVID-19 pandemic, the researchers would like to assure the participants that ensuring the safety of the participants as well as the study staff is of utmost importance.