Research Study Seeks Healthy Participants
Please note: This trial has finished recruiting and is not accepting new participants.
Research Center: Massachusetts General Hospital (Harvard MGH)
Location: 55 Fruit St, Boston, MA 02114, United States
Lead Researcher: Mason Freeman, MD
IRB Committee: This study has been reviewed and approved by Mass General Brigham Institutional Review Board
Background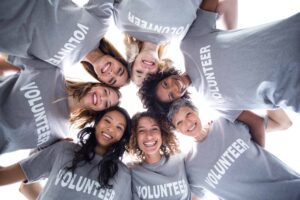 Amyotrophic lateral sclerosis (ALS) – also referred to as Lou Gehrig's disease- is a progressive disease that affects nerve cells in the brain and spinal cord. ALS causes loss of muscle control loss, affecting the muscles needed to move, speak, eat and breathe. It often begins with muscle twitching and weakness in a limb or slurred speech. In some cases, ALS is inherited and researchers are exploring what the potential causes may be.  
Researchers are seeking ways to help those with ALS. This research study focuses on how the potential treatment distributes throughout the spinal cord and brain after it is administered through a lumbar puncture. A lumbar puncture occurs in the lower back and enables the medication to be injected directly into the spinal canal. The researchers hope this information will help them understand the potential treatment's effectiveness.
This study is inviting healthy adult participants aged 18 to 65 years old. Participants must be willing to comply with the study requirements. Compensation will be provided to eligible individuals for their participation in this study. 
Why Participate? 
You may contribute valuable information that may help those with ALS.

You will be compensated up to $2,276 for participating in this study.

You will be helping to advance medical research.
Your Rights
If you decide to participate in the study and later feel that you no longer wish to be part of it, you may withdraw at any time.

Your records relating to this study and any other information received will be kept strictly confidential, except as required by law.

Qualified health professionals will monitor your health as it relates to the study.
Who Can Participate?
Adults aged 18 to 65 years old who are generally healthy. 

Participants must not be diagnosed with ALS.

Participants must be able to have SPECT, CT, and MRI scans.

There are a total of 8 study visits for this study, half will be done in-person and the other half will be done over the phone. Participants must be able to attend 4 study visits at the research site and 4 phone call appointments that occur during, approximately, a 6-month period.

Participants must be willing to have 2 lumbar puncture procedures.
About the Research Center: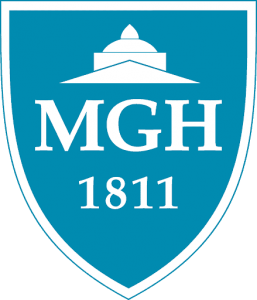 Massachusetts General Hospital (Harvard MGH)
Massachusetts General Hospital is home to the largest hospital-based research enterprise in the U.S. As the oldest and largest teaching hospital of Harvard Medical School, Mass General has been a leader in bridging innovative science with highly advanced clinical care for more than 200 years. The Mass General Research Institute is built on a culture of excellence, compassion, and groundbreaking scientific achievement. Their researchers work side-by-side with physicians—in the lab, in the clinic, and at the bedside—harnessing the latest technological advancements to foster discovery at every stage.
Please note:
Due to the current situation with the COVID-19 pandemic, the researchers would like to assure the participants that ensuring the safety of the participants as well as the study staff is of utmost importance.