Adelaide Research Study May Benefit Adults With Type 2 Diabetes
Research Center: University of Adelaide
Location: Adelaide Health and Medical Sciences Building, University of Adelaide, Corner George Street and North Tce, Adelaide SA 5005
Lead Researcher: Professor Christopher Rayner
HREC Committee: This study has been reviewed and approved by the Human Research Ethics Committee (HREC) of Central Adelaide Local Health Network 
About the Study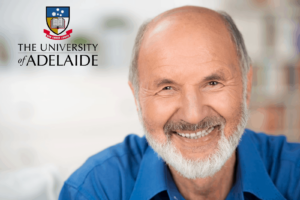 Hormones play an important role in minimising the rise in blood sugar after meals. One of these hormones has initially been reported to be ineffective in people with type 2 diabetes. However, recent evidence suggests that its glucose-lowering effect can be improved when Type 2 diabetes is well controlled. Improvements in blood sugar control for people with Type 2 diabetes reduces the risk of health problems such as blindness and heart disease. 
Researchers at the University of Adelaide have a tool that can effectively block the actions of this hormone to understand its effects on individuals with Type 2 diabetes. To monitor the effects of this hormone, researchers are seeking adults with Type 2 diabetes. The results of this research study may ultimately help improve blood sugar control for those with Type 2 diabetes.  
Why Participate? 
Participants will be contributing valuable information that may benefit others with Type 2 diabetes.

Participants will be compensated up to $520 for participating in this study. 

Participants will be helping to advance diabetes research.
Your Rights
If you decide to participate in the study and later feel that you no longer wish to be part of it, you can withdraw at any time.

Any information that you provide will be kept strictly confidential, except as required by law.

Qualified health professionals will monitor your health as it relates to the study.
Who Can Participate?
Men and women aged 40-79 years old who have been diagnosed with Type 2 diabetes

Must have a BMI of 20 – 35 kg/m2

Must be managing type 2 diabetes with metformin medications (e.g. Diabex®, Diaformin®, Formet®, Metforbell®, Glucohexal®, Glucomet®, and Glucophage®) and/or diet

Must not be vegetarian

Must not have an alcohol or substance use disorder and must not smoke 10 or more cigarettes daily

Must know their current HbA1c test result. An HbA1c test (i.e. haemoglobin A1c or glycated haemoglobin) is a blood test that provides an indication of how diabetes is being controlled.

Must be able to attend 4 study visits at the research site over approximately 12 weeks
Key Study Details 
The study team can explain the research study in its entirety but key details are:
Participants will be given an anti-diabetic tablet called sitagliptin. This will be taken once daily. 

Participants will be asked to eat their "take-home" meal (McCains beef lasagne) in the evening prior to their study visit at around 7 pm.

Participants will be asked to fast overnight after eating their "take-home" meal. They can drink only water until 10 pm. 
About the Research Center: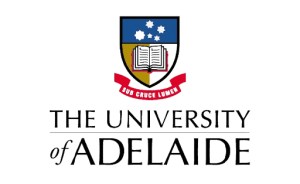 University of Adelaide
The University of Adelaide is one of Australia's most research-intensive institutions. With world-leading researchers, modern facilities, and innovative culture, they are committed to delivering research that is highly valued by local and global communities.
Please note:
In the COVID-19 pandemic, the researchers would like to assure the participants that ensuring the safety of the participants as well as the study staff is of utmost importance.