While you can read blogs, listen to podcasts, and follow your favorite thought leaders on social media, nothing compares with meeting others face-to-face at a conference.
People attend conferences for a lot of different reasons, but most is the chance to connect with peers and build professional networks. There is also the added bonus of being able to enjoy local attractions, and learn about the area – if you're not too busy with the conference agenda and have extra time on your hands.
So mark your calendars and pack your bags because we're giving you a rundown of our picks for the top conferences to attend in 2020.

Orlando, Florida, January 21-23, 2020
This annual conference brings together professionals within the industry to learn and explore clinical trial documentation management and share best practices. The conference will be of interest to anyone working closely in inspection and trial readiness, audit and compliance, and regulatory affairs.
With over 50 different speakers, four workshops, and six different tracks, you can tailor your experience to meet your own learning needs. Previous attendees have raved about ample time for networking over the three day conference that includes a cocktail reception. 

Orlando, Florida, February 18-21, 2020
The SCOPE Summit focuses on innovation in all aspects of clinical trial planning, management, and operations. With a diverse range of topics including site selection, patient engagement and recruiting, feasibility, and data strategy and analytics (to only name a few!), SCOPE has something for everyone in senior management roles across the industry.
You can maximize your time with an intensive, diverse blend of learning opportunities. The conference tracks each highlight case studies and best practices that are relevant to clinical operations leaders and researchers alike. New this year is the SCOPE China Clinical Development Partnering Forum, and the SCOPE Scientific Symposium.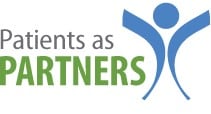 Philadelphia, PA, March 17-18, 2020
With an increasing emphasis on the important role patients play in clinical trials and research, this conference shines the spotlight on patient engagement and best practice. This is one of the only events dedicated to demonstrating the critical role patients play in all stages of the treatment development lifecycle.
Challenge yourself and learn to see clinical research through the eyes of patients. You'll gain valuable insight into the human factors that can improve clinical trial outcomes including recruitment and retention, engagement, diversity and representative samples, and industry/advocacy partnerships. There is also dedicated time to breakout sessions where patients and industry work together to co-create solutions to challenging problems.
Amsterdam, Netherlands, March 18-19, 2020
Attracting a diverse range of industry and scientific professionals from around the globe, this conference has something for everyone. This year's theme on revolutionary advancements in clinical trials and clinical research will focus on major advancements and discoveries that are changing the industry.
With a broad range of stakeholders from around the world, including researchers, government representatives, health tech, biotech, pharma and research professionals, this conference is a preeminent networking experience. Highlights from the conference program include tracks dedicated to artificial intelligence, patient-centered trials, and digital health and innovation.
San Francisco, CA, March 25-26, 2020
Dallas, TX, May 13-14, 2020
Orlando, FL, November 18-19, 2020
The FDA (Food and Drug Administration) conference is held three times throughout 2020, providing you with the flexibility to meet your schedule and address issues that may be regionalized or local to you. You'll gain a better understanding of the regulations and compliance requirements the FDA has for clinical research and make important connections with FDA representatives.
As the governance and oversight body of clinical trials in the United States, the FDA is one of the biggest and most important players in the industry. The conference covers a wide range of topics including FDA regulations, compliance expectations, the reporting of adverse events, and the legal and ethical responsibilities of trial sponsors and clinical investigators. You'll leave with a clearer understanding of the FDA and your responsibilities when conducting a trial.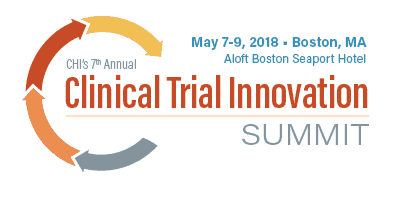 Cambridge, MA, April 6-8, 2020
Innovation is always an exciting topic and the Clinical Trial Innovation Summit is a showcase for real-world experiences and best practices that can transform your work. Bringing together pharma, biotech, and academic innovators, the program focuses on high-quality learning sessions with small, intimate networking opportunities.
The Summit is a smaller event that boasts 77% of attendees being from the top pharma companies, with 52% of attendees being at an Executive Director level. This is a great chance to build your network and support lead generation. The conference program includes sessions on site selection, patient engagement and recruitment, data and technology, outsourcing, budgeting and more.

Seattle, WA, May 1-4, 2020
Billing itself at the premiere networking and education event for clinical research professionals, the ACRP 2020 conference will bring together over 1,200 attendees and 100+ exhibitors in Seattle to learn together. This year's program includes a "Signature Series" panel discussion on women in clinical trial leadership, along with events about SaaS (Software as a Solution) applications.
The ACRP conference provides quality learning experiences related to clinical trials, but also has tracks related to leadership, career growth, and workforce development. These options give you something a little different to include as part of your conference experience. Also, if you're a member of the ACRP, conference attendance will give you 24 Contact Hours that can be used towards your ACRP Maintenance Certification.

Baltimore, MY, May 17-20, 2020
The Society for Clinical Trials is an educational, scientific, and charitable organization dedicated to advancing human health through clinical trials. This year's conference will focus on interdisciplinary collaborations that enhance clinical trial planning, implementation and outcomes. The conference attracts an international audience with representatives from over 30 countries in attendance.
With an international membership, the Society for Clinical Trials brings together a diverse range of attendees from industry, government, and academia. Learn what colleagues are doing internationally and how this can impact your work locally. The conference will also provide excellent networking opportunities and the chance to explore Baltimore's Inner Harbor.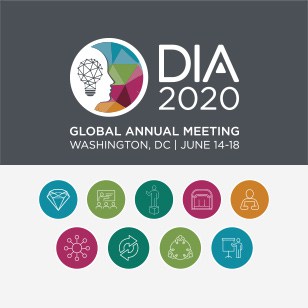 Washington, DC, June 14-18, 2020
Boasting over 7,000 attendees from around the world, this conference focuses on the future of healthcare and life sciences. Specific topic areas include big data, artificial intelligence, medical affairs, regulatory policy, patient safety, and value and access. With 13 different tracks, there is a learning opportunity for anyone involved in clinical trials.
DIA offers a wide variety of different learning options and formats that you can mix and match during the conference. These include pre-conference short courses, panelist discussions, education sessions, workshops, peer-to-peer problem solving breakouts, Soapbox Sessions, and an Innovation Theatre.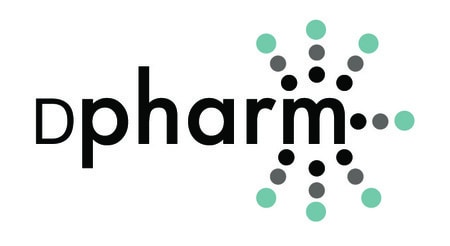 Boston, MA, September 22-23, 2020
The DPHARM conference is an event targeted for disruptors and change makers in the pharma, biotech and clinical trial industries. With an emphasis on technology integration, this year's program will cover topics including virtual clinical trials, digital applications, big data management, artificial intelligence and more.
If you consider yourself an innovator and often find that you're on the leading edge of change in your organization, this conference is for you. Bringing together a growing group of industry disruptors, this is the perfect event to meet potential collaborators, learn about the latest in data and tech, and keep up to speed on industry trends
This collection of blogs and websites will keep you engaged throughout 2020 and beyond. At Trialfacts, we've recruited for hundreds of studies online and create advertising campaigns that consistently deliver qualified participants. We're happy to review your current brand and marketing strategy, and address why it may or may not be working. Schedule a call with us today to find out more about how we can help you reach your enrollment goals.