How Do Different Milk Proteins Affect Our Health?
Research Centre: Curtin University
Location: Kent St, Bentley WA
Lead Doctor: Professor Sebely Pal
Ethics Committee: This study has been reviewed and approved by Curtin University Human Research Ethics Committee
Background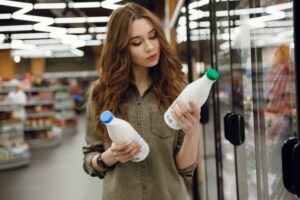 There are two main types of protein found in cow's milk: A1 and A2. Research has shown that A1 and A2 proteins digest differently and this may impact our health.
This study aims to increase understanding of how different types of milk proteins might influence our health and wellbeing, specifically with regard to developing chronic diseases.
Overweight, healthy men and women ages 18-70 are invited to participate. Those enrolled are asked to attend 3 study visits over 3 months and will receive a gift voucher worth $50.
Why Participate?
You will receive the results of your blood analysis at the completion of the study.

You will receive daily servings of milk free of charge.

You will receive a gift card worth $50 for participating in this study.

You will be helping to advance medical research.
Your Rights
If you decide to participate in the study and later feel that you no longer wish to be part of it, you may withdraw at any time.

Your records relating to this study and any other information received will be kept strictly confidential, except as required by the law.

Qualified health professionals will monitor your health as it relates to the study.
Who Can Participate?
Healthy men and women aged 18 – 70

Are overweight (have a BMI of 25 – 40 kg/m²)

Able to attend 3 study visits at the research site over approximately 3 months