Enjoy Doing Things with Your Child? Join a Study Around Becoming Healthy Together
Research Center: Healthy Eating and Activity Laboratory, University of Tennessee, Knoxville
Location: Knoxville, TN 37996
Lead Researchers: Hollie Raynor, Leonard Epstein, J. Graham Thomas, Scott Crouter and Kristoffer Berlin
IRB Committee: This study has been reviewed and approved by the University of Tennessee, Knoxville Institutional Review Board
Background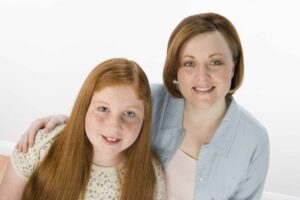 Childhood and adult overweight and obesity are concerns that can lead to health complications. 
Researchers at the University of Tennessee, Knoxville are seeking families who are interested in a healthy living plan involving diet and activity. The purpose of this research study is to determine if a family-based program that has goals for healthy eating and being physically active for both the child and adult caregiver can improve child weight.
This study seeks parents/caregivers with overweight or obesity who have a child aged 8 to 12 with overweight or obesity. Participants are required to attend 39 study visits over an 18-month period and may be compensated up to $245 for participating in this study.
Why Participate? 
You and your child may experience weight loss.

You and your child will learn more about consuming and preparing a healthy diet.

You and your child may become more physically active.

You will learn healthy lifestyle methods that may promote a healthier body weight.

You may be compensated up to $245 for participating in this study.

You will help researchers learn more about childhood obesity and methods to help promote a healthy lifestyle.
Your Rights
If you decide to participate in the study and later feel that you no longer wish to be part of it, you may withdraw at any time.

Your records relating to this study and any other information received will be kept strictly confidential, except as required by law.

Research professionals will monitor your weight, eating, and activity as it relates to the study.
Who Can Participate?
Parents (18+) and children 8-12 years old who are interested in learning more about methods for a healthy lifestyle and who may be struggling with weight. 

Not currently participating in a weight loss program or on a medically prescribed diet. 

Able to attend 29 1-hour program meetings over 18 months.

Able to attend 2 individual appointments every 6 months for 18 months for participants' assessment.
Please note:

This study's procedures and activities were designed to occur in person at the Healthy Eating and Activity Laboratory at the University of Tennessee. Due to COVID-19, in-person research procedures and activities have been modified at the University of Tennessee for health safety reasons. At this time, the 29 program meetings will be conducted online via Zoom. Individual appointments for assessments that occur every six months can be conducted in-person or online via Zoom and families can choose which way they would like to complete these assessments. When the University of Tennessee determines that the 29 program meetings can occur in-person, you and your child will be able to choose between attending these in person or via Zoom.