Recruiting Smokers For Research Study About Stress Response
Please note: This trial has finished recruiting and is not accepting new participants.
Research Center: Medical University of South Carolina
Location: 125 Doughty Street, Charleston, South Carolina, 29403
Lead Doctor:  Dr. McRae-Clark

Background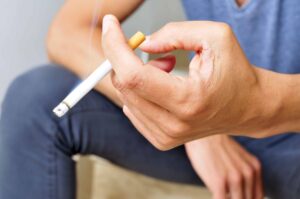 Researchers at the Medical University of South Carolina are investigating what effect a naturally occurring hormone (Oxytocin) may have on the brain's response to stress.
This study seeks healthy men and women to be part of a control group. Participants must be smokers between the ages of 25 & 65, with little to no college education. Participants are required to attend 2 study visits at the research site over a 2 week period and will be compensated for participating in this study.
Why Participate?
You will be helping to advance medical research.
Your Rights
If you decide to participate in the study and later feel that you no longer wish to be part of it, you may withdraw at any time.

Your records relating to this study and any other information received will be kept strictly confidential, except as required by the law.

Qualified health professionals will monitor your health as it relates to the study.
Who Can Participate?
Healthy men and women between 45 & 65 who smoke cigarettes and have little to no college education.

Able to attend 2 study visits at the research site over approximately 2 weeks