Researchers Seek Breast Cancer Survivors For Physical Activity Study
Please note: This trial has finished recruiting and is not accepting new participants.
Research Center: UT Southwestern Medical Center
Location: Dallas, TX
Lead Doctors: Madhukar Trivedi, M.D., Chad Rethorst, Ph.D.
IRB Committee: This study has been reviewed and approved by UT Southwestern Institutional Review Board
Background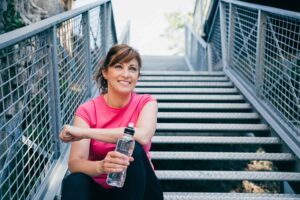 Breast cancer survivors are at an increased risk of developing heart disease, relapse of breast cancer, memory problems, osteoporosis, and lymphedema. Regular exercise can potentially reduce risk and prevent some of these conditions from occurring. Researchers have also found that regular exercise can increase overall health and wellbeing in breast cancer survivors.
This study seeks breast cancer survivors to participate in identifying the most effective and efficient strategies for increasing physical activity in breast cancer survivors that improves their health and wellbeing. Participants are required to attend 4 study visits at the research site over a 6 month period and will be compensated up to $100 for participating in this study.
Why Participate?
You may experience an improvement in your overall physical and mental wellbeing

You may find that exercise helps to relieve stress

You may find that physical activity can improve sleep

You will be compensated up to $100 for participating in this study.

You will be helping to identify specific physical activities that are most beneficial to those who are breast cancer survivors

You will be helping to advance medical research.
Your Rights
If you decide to participate in the study and later feel that you no longer wish to be part of it, you may withdraw at any time.

Your records relating to this study and any other information received will be kept strictly confidential, except as required by the law.

Qualified health professionals will monitor your health as it relates to the study.
Who Can Participate?
Women 18+ who are breast cancer survivors and are between 3 months and 10 years post-treatment.

Do not currently engage in 2.5 hours of moderate-to-vigorous physical activity on a weekly basis

Able to attend 4 study visits at the research site over approximately 6 months

Willing to participate in the study activities in addition to study visits