Research Study Seeks Those Diagnosed With Bladder Cancer
Research Center: Clinical Research Center of Florida
Location: 550 SW 3rd St #305, Pompano Beach, Florida, United States, 33060
Lead Doctor: Steven Kester, M.D
Background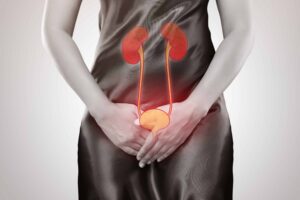 Bladder cancer is one of the most common cancers, affecting approximately 68,000 adults in the United States each year. About seven out of every 10 bladder cancers diagnosed start out at an early stage, when bladder cancer is highly treatable. However, even early-stage bladder cancer may recur in the bladder.
This research study is investigating the efficacy and safety of a new potential treatment for second-line therapy for patients with Low Grade (LG) Non Muscle Invasive Bladder Cancer (NMIBC) at intermediate risk of recurrence. Researchers hope to determine if this investigational therapy will result in a disease-free duration of response for patients.
This study seeks those who have been diagnosed with bladder cancer and at risk for recurrence.Participants are required to attend 6 study visits at the research site over a 3 month period and will be compensated $75 per visit for participating in this study.
Why Participate?
You may experience an improvement in symptoms related to bladder cancer.

You may experience a reduction in tumor activity.

You will be compensated up to $450 for participating in this study.

You will be helping researchers to find a potential therapy that is less invasive than surgery to treat bladder cancer.

You will be helping to find a potential option for those who are not applicable for surgery.

You will be helping to advance medical research.
Your Rights
If you decide to participate in the study and later feel that you no longer wish to be part of it, you may withdraw at any time.

Your records relating to this study and any other information received will be kept strictly confidential, except as required by the law.

Qualified health professionals will monitor your health as it relates to the study.
Who Can Participate?
Men and women aged 18+

Have been diagnosed with bladder cancer, Urothelial Carcinoma, Urothelial Carcinoma Bladder

Are at risk of recurrence (cancer comes back after treatment)

Does not have a known allergy or sensitivity to mitomycin

Able to attend 6 study visits at the research site over approximately 3 months