How Does A Decrease In Estrogen Affect Brain Function?
Research Center: University of Colorado
Location: University of Colorado, Anschutz Medical Campus, Aurora &  Intermountain Neuroimaging Center, University of Colorado Boulder
Principal Investigator: Kerry Hildreth, M.D.
IRB Committee: This study has been reviewed and approved by the Colorado Multiple Institutional Review Board (COMIRB)
Background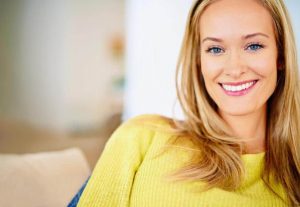 Complaints about memory and thinking are common in women as they go through menopause and estrogen levels decline. Estrogen is important in supporting normal brain function and maintaining healthy blood vessels.
In Alzheimer's disease and other types of dementia, blood vessels in the brain become damaged. This study will test whether changes in the brain with loss of estrogen are related to changes in the function of brain blood vessels. The findings may lead to new ways to prevent or delay Alzheimer's disease.
The study seeks healthy pre-menopausal women between the ages of 18 and 50. Participants need to complete 12 study visits at the research site over a 4 month period.
Why Participate?
You will be helping to advance Alzheimer's disease research

You will receive information about your general health

You will be compensated up to $450 for completing the study
Your Rights
If you decide to participate in the study and later feel that you no longer wish to be part of it, you may withdraw at any time

Your records relating to this study and any other information received will be kept strictly confidential, except as required by the law

Qualified health professionals will monitor your health as it relates to the study
Who Can Participate?
Healthy premenopausal women with normal menstrual cycles between the ages of 18 and 50

Completed High School or equivalent, (G.E.D)

Non-smoking for at least 1 year

Not using hormonal contraceptives (birth control pills)

Not taking medications for high blood pressure or high cholesterol

Able to attend 12 study visits at the research site over approximately 3 months