STORM CHASER: COVID-19 Study to Optimally Reduce Morbidity in Care Homes and Sites with Enhanced Risk
Please note: This trial has finished recruiting and is not accepting new participants.
Research Center: Valley Institute of Research
Location: 1821 Sesame Dr. Suite 2, Harlingen, TX 78550, United States
Lead Researcher: Samuel Landero, MD
IRB Committee: This study has been reviewed and approved by the Advarra Institutional Review Board
Background

According to the World Health Organization (WHO), as of September 2020, the ongoing COVID-19 pandemic has resulted in 33,206,004 confirmed cases of COVID-19, including 999,239 deaths. COVID-19 can cause acute respiratory distress syndrome and fatal pneumonia. Effective interventions to prevent or treat COVID-19 remain limited. Management is limited to supportive care and treatment is limited to being vaccinated.
Researchers are investigating whether or not a new potential therapy will prevent an individual from ever contractracting the COVID-19 virus. This potential therapy is a non-vaccine product and will be administered through an injection. 
Interested participants must be at least 18 years old who have been exposed to someone positive with COVID-19. Participants must be willing to comply with all the study requirements.
Why Participate? 
You may have the opportunity to reduce the risk of getting the COVID-19 infection. 

You may help develop a potential preventative care for COVID-19 that is a non-vaccine product.

You may contribute valuable information that may benefit many others in the future.

You will be compensated up to $707 for participating in this study and completing all study endpoints.

You will be helping to advance medical and COVID-19 research.
Your Rights
If you decide to participate in the study and later feel that you no longer wish to be part of it, you may withdraw at any time.

Your records relating to this study and any other information received will be kept strictly confidential, except as required by law.

Qualified health professionals will monitor your health as it relates to the study.
Who Can Participate?
Participants who are at least 18 years of age. 

Participants must have been exposed to someone positive with COVID-19 within the past 8 days. This person can be either symptomatic or asymptomatic. Individuals who work in the following sectors may be viable candidates:

Industrial (including but not limited to meatpacking plants)

Military (including but not limited to barracks, ships, or other close-quarter working environments) 

Healthcare facilities

University or College dormitories

Long term care facilities (i.e., skilled nursing homes, assisted living homes, independent living residences for the elderly)

Participants must be able to attend a minimum of 7 study visits at the research site over approximately 12 months. Other additional visits may be required throughout the study. Such additional visits will result in additional reimbursement. 

Participants may be asked to wear a digital health device as instructed by the study team.
About the Research Center: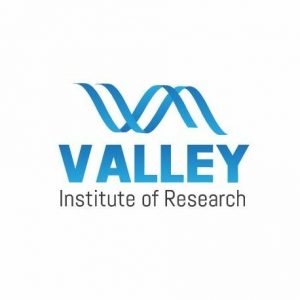 Valley Institute of Research
Valley Institute of Research considers local community organizations to be strategic partners with whom underrepresented healthcare service segments are identified and served.  Valley Institute of Research also maintains close relationships with their patients and healthy volunteers throughout their health network and our retention practices lead to more successful trial outcomes for our study sponsors.
Please note:
Due to the current situation with the COVID-19 pandemic, the researchers would like to assure the participants that ensuring the safety of the participants as well as the study staff is of utmost importance.