Want to Join a Paid Research Study That Studies the Effects of Cannabis Use?
Research Center: Medical University of South Carolina
Location: MUSC 30 Bee St, Charleston SC, 29425, but some study activities will be done at home
Lead Researcher: Dr. Andreana Benitez
IRB Committee: This study has been reviewed and approved by the MUSC Institutional Review Board II
About the Study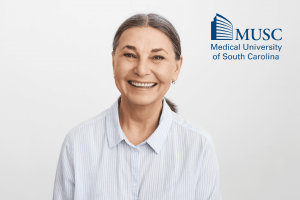 Regularly use cannabis and want to help further research? MUSC is conducting a study on how cannabis use can affect the aging brain. This study is investigating the connection between stress response, memory, and mental processes. With the growing legalization of cannabis use in the United States, researchers are looking to gather information about all these factors to learn more about how cannabis use affects the brain in older adults.
This study seeks adults between the ages of 50 and 80 who frequently use marijuana. Participants are asked to complete 3 study visits over the course of 2 weeks. Between study visits, participants will complete tasks at home for 7 days. Participants may earn up to $350 for completing study tasks. 
Why Participate? 
Participants will be contributing valuable information that may be of future benefit to adults that regularly use cannabis.

Participants will be helping to advance medical research on cannabis use and its effects on brain health.
Your Rights
If you decide to participate in the study and later feel that you no longer wish to be part of it, you can withdraw at any time.

Any information that you provide will be kept strictly confidential, except as required by law.

Qualified health professionals will monitor your health as it relates to the study.
Who Can Participate?
Adults aged 50-80 who regularly use marijuana/cannabis/cannabis products

We are looking for participants of all genders. Female participants must be more than 1-year post-menopausal.

Must be willing to abstain from all drugs other than cannabis, nicotine, or alcohol for the duration of the study

Must be in general good health, with no conditions that affect memory and thinking.
Key Study Details 
The study team will explain the research study in its entirety but some details are:
There will be 3 study visits: 1 telehealth visit which will take approximately 1 hour, and 2 in-person visits which will be about 3 hrs each. 

Participants will be asked to abstain from alcohol and cannabis use 12 hours prior to study visits.

Participants will be asked to complete questionnaires and participate in memory and thinking tests. 

Participants will be asked to complete virtual assessments through an app in the comfort of their own homes. 

These assessments will be completed three times a day, with a total of 21 sessions throughout the study duration. 

Participants will spend approximately 30 minutes a day completing these assessments for 7 days.

Participants will be asked to undergo an MRI scan.

Participants will be asked to undergo a fasting blood draw.
About the Research Center: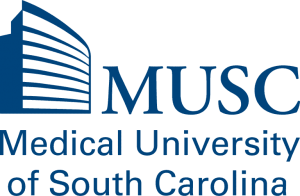 Medical University of South Carolina
MUSC is South Carolina's only comprehensive academic health science center. Our purpose is to preserve and optimize human life in South Carolina through our vision to lead health innovation for the lives we touch.
Please note:
Due to the COVID-19 pandemic, the researchers would like to assure the participants that ensuring their and the study staff's safety is of utmost importance.