Get Potential Asthma Relief! Learn More About Your Options Today
Research Center: Riley Hospital for Children, Children's Clinical Research Center (CCRC)
Location: 705 Riley Hospital Drive, Indianapolis, IN 46202
Lead Researcher: James F Chmiel, MD
IRB Committee: This study has been reviewed and approved by the Vanderbilt Institutional Review Board 
Background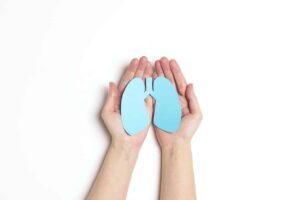 Do you have asthma? The proper management of asthma can allow people to enjoy a good quality of life.  Asthma is different for everyone, and so is the approach for managing it.

This study is called PrecISE (Precision Interventions for Severe and/or Exacerbation-Prone Asthma Network). This is a multi-site study sponsored by the National Heart, Lung, and Blood Institute. This study aims to find new treatments for severe asthma using a new potential approach in medicine called precision medicine. Read about precision medicine below. Researchers hope to learn more about treatments that are specific to individuals and the severity of their condition. 
Interested? See if you qualify for this study!
Why Participate? 
You may contribute to developing new and personalized treatments for severe asthma.

You may be able to receive several therapies with medications provided and have regular monitoring. You will also be able to talk with an asthma specialist.

You may contribute useful information that may benefit others with asthma in the future.

You will be compensated up more than $1300

.

You will be helping to advance lung health research.
Your Rights
If you decide to participate in the study and later feel that you no longer wish to be part of it, you may withdraw at any time.

Your records relating to this study and any other information received will be kept strictly confidential, except as required by law.

Qualified health professionals will monitor your health as it relates to the study.
Who Can Participate?
Participants aged 12 years old and older who are diagnosed with severe or uncontrolled asthma. Severe or uncontrolled asthma is defined as taking medications daily to manage asthma symptoms.

Interested participants under the age of 18 need parental or legal guardian consent to participate in this study.

Participants must not be a

current

smoker. There are other restrictions related to smoking that the study team can further discuss with interested participants.

Participants must either own or are able to obtain a device with iOS 11+ such as iPhone, iPad or iPod, or a smartphone or tablet running on Android 5.0+.

Participants must be able to attend monthly study visits at the research site for over approximately 1 to 3 ½ years. 
What is Precision Medicine?
 Precision medicine is a method that customizes the choice of medicines to patients based on their biomarkers. Biomarkers are bits of information about you, based on the results of different tests, including blood tests, analyses of your breath, and genetic tests
About The Research Center:

The Children's Clinical Research Center (CCRC)
The Children's Clinical Research Center (CCRC) is located within Riley Hospital for Children. The CCRC is the flagship pediatric research facility located in Riley Hospital for Children. It is the primary site for most of the pediatric patient-oriented research performed at Indiana University's School of Medicine. In 2019, 72 clinical studies, involving 2,625 children were conducted in this space. The CCRC is one of the largest and busiest pediatric research centers in the country. The location of a lab within the CCRC allows investigators and coordinators to process and store pediatric clinical samples near the point of collection; it is one of the highlights of this space.  The lab works together with a range of existing pediatrics laboratory programs as well as established core capabilities around the Indiana University School of Medicine and Indiana Clinical and Translational Sciences Institute to create a collaborative, quantitative and integrated biological approach to pediatric translational research.  Having this infrastructure with seamless collaboration, data sharing and data integration will allow the complex and underlying causes and outcomes of pediatric disease to be revealed, and effective prevention, early detection and personalized treatments to be realized.
Please note:
Due to the COVID-19 pandemic, the researchers would like to assure the participants that ensuring their and the study staff's safety is of utmost importance.