Research Study Seeks Healthy Males To Help Advance Medical Research
Please note: This trial has finished recruiting and is not accepting new participants.
Research Centre: CMAX
Location: Level 5, 18a North Terrace, Adelaide SA (shown on map)
Lead Researchers: Dr Nicholas Farinola
Ethics Committee: Reviewed and approved by the Bellberry Human Research Ethics Committee
Background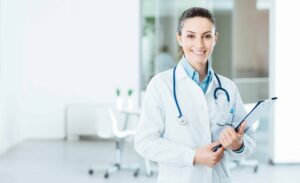 This study seeks healthy males aged 18 – 45 to contribute to medical research and involves testing new investigational medication. Participants will be asked to stay at the research site for 2 nights and days and attend 11 follow up visits over 2 months. At the end of the trial, participants will be paid for their time.
Benefits to Participation
During the two visits of up to two nights you will have access to wifi, and are welcome to spend the majority of the time studying, working, reading or watching movies.

You will be helping to advance medical research.

You will be reimbursed for your time.
Your Rights
As with any clinical trial, there are risks associated with participation in this trial. Full details of the study and risks are detailed in the Participant Information Sheet and Consent Form, which is available from CMAX. Please consider this information before agreeing to participate.

If you decide to participate in the study and later feel that you no longer wish to be part of it, you may withdraw at any time.

Your records relating to this study and any other information received will be kept strictly confidential.

Upon completion the results of the study will be shared with you.
Who Can Participate?
Men aged 18 – 45 years old

Are not on any prescription medications OR willing to stop prescription medications prior to entering the study

Are able to attend the CMAX Research Site on multiple occasions
Save
Save
Save
Save