Researchers Seek Women Who Have History of Pregnancy Induced High Blood Pressure
Please note: This trial has finished recruiting and is not accepting new participants.
Research Center: University of Colorado Anschutz Medical Campus
Location: 12401 E 17th Ave, Leprino Building, Aurora, Colorado 80045
Title: The Risk of Long-Term Vascular Dysfunction in Women with a History of Pregnancy-Induced Hypertension (SHAPE-PIH)
Lead Doctor: Dr. Jennifer Jarvie
IRB Committee: This study has been reviewed and approved by Colorado Multiple Institutional Review Board (#16-2581)
Researcher interview:

Background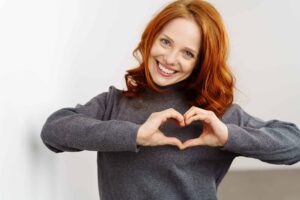 Every year, 10-15% of pregnant women in the US develop hypertension during pregnancy. These women have been found later in life to experience greater risk of heart complications and disease.
This research study is looking to understand why these women have a higher risk than women who didn't have hypertension during pregnancy. Findings from this research could help better predict the risk of cardiovascular disease in women and contribute to early detection of symptoms.
This research study seeks women aged 18-70 who have a history of pregnancy-induced hypertension to participate. Participants are required to attend 3-4 study visits at the research site over a 2-3 month period and will be compensated $75 for completing the final study visit.
Why Participate?
You will receive exercise testing, cholesterol testing and a bone density test at no cost

You will be compensated $75 for completing the final study visit.

You will be helping doctors understand how to better assess cardiovascular health in women

You will be helping to advance medical research.
Your Rights
If you decide to participate in the research study and later feel that you no longer wish to be part of it, you may withdraw at any time.

Your records relating to this research study and any other information received will be kept strictly confidential, except as required by the law.
Who Can Participate?
Women aged 18-70 who have a history of pregnancy-induced high blood pressure (hypertension) complicating at least 1 pregnancy

Are not currently pregnant or breastfeeding

Have a sedentary lifestyle

Have not taken any oral contraceptives or hormone replacement therapy within the last 6 months.

Able to attend 3-4 study visits at the research site over approximately 2-3 months