Probiotics May Relieve Depression Symptoms
Please note: This trial has finished recruiting and is not accepting new participants.
Research Centre: University of Technology Sydney
Location: 15 Broadway, Ultimo NSW
Lead Doctor: Dr Lynette Roberts
Ethics Committee: This study has been reviewed and approved by University of Technology Sydney Human Research Ethics Committee
Background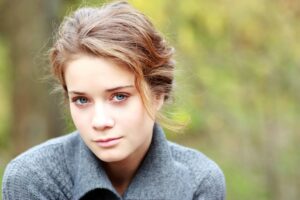 Approximately 1 in 7 Australians will experience depression in their lifetime. Unfortunately, current treatments available are not always effective in reducing symptoms of depression.
Previous research shows that the balance of bacteria in the gut can directly affect our mood. Probiotics, a type of dietary supplement, have been found to improve the balance of gut bacteria. Therefore, this study is investigating whether probiotics can relieve symptoms in people with depression.
This study seeks men and women who currently suffer from depression. Participants are required to attend study visits at the research site over a 3 month period.

Benefits to Participation
You may experience an improvement in your depression symptoms.

You will be compensated with $50 in Coles-Myer gift cards for your participation (redeemable at Coles, Kmart, Target, Coles Express Petrol Stations, Liquorland, 1st Choice Liquor Superstore, Officeworks and other stores).

You will be helping to advance medical research.

You will receive a 1 month supply of probiotics at the end of the study.
Your Rights
If you decide to participate in the study and later feel that you no longer wish to be part of it, you may withdraw at any time.

Your records relating to this study and any other information received will be kept strictly confidential, except as required by the law.

Qualified health professionals will monitor your health as it relates to the study.
Who Can Participate?
Men and women aged 18+ years old

Currently experiencing symptoms of depression (for example low mood, trouble concentrating and sleeping, lack of energy)

Able to tolerate Gluten and Lactose

Not on antidepressants or other psychological treatments

Able to attend brief study visits at the research site over approximately 3 months
Save
Save
Save
Save
Save
Save