Prenatal Iodine Supplementation and Early Childhood Neurodevelopment (PoppiE) Research Study
Research Centre 1: South Australian Health and Medical Research Institute (SAHMRI) in conjunction with the Women's and Children's Hospital and Flinders Medical Centre  
Locations:
SAHMRI: North Terrace, Adelaide SA 5000, Australia
Women's and Children's Hospital: 72 King William Rd, North Adelaide SA 5006 Australia
Flinders Medical Centre: Bedford Park SA 5042, Australia
Research Centre 2: The Mater Mothers Hospital
Location: Raymond Terrace, South Brisbane QLD 4101, Australia
Research Centre 3: The Royal Women's Hospital
Location: 20 Flemington Rd, Parkville VIC 3052, Australia
Research Centre 4: Royal North Shore Hospital
Location: Reserve Rd, St Leonards NSW 2065, Australia
Lead Researcher: Dr. Karen Best
Ethics Committee: This study has been reviewed and approved by Women's and Children's Health Network (WCHN) Ethics Committee
Background

Iodine is an essential nutrient, meaning that we need to get it from our diet. Getting enough iodine in pregnancy is essential for the  brain development of the child.
Pregnant women have the greatest need for iodine; thus, they are advised to take iodine supplements on top of their iodine from their diet. However, some pregnant women are already getting enough iodine from their food and may not need additional supplements. It is essential to determine if lowering the amount of iodine in prenatal supplements, among women who already have enough iodine intake from food, improves their child's development. 
This research study aims to determine the most favorable amount of iodine supplementation for pregnant women who already consume enough iodine from their food intake. Interested participants must be less than 13 weeks into their pregnancy. If you would like more information, contact one of our team at [email protected] or 0428 642 471.
Why Participate? 
You will receive prenatal supplements for the whole of your pregnancy at no charge. Vitamins and minerals in study supplements are comparable with those found in the leading brands of prenatal supplements sold in Australia.

You will know your estimated iodine intake from food by completing ourIodine Food Frequency Questionnaire (iFFQ).

You will only need to attend one appointment in person, with your child, then they are 2 years of age where he/she will receive an in-depth assessment of their development.

You will be given a report summarising your child's development and you will be reimbursed $100 for your attendance.

You may help contribute valuable information that may benefit other pregnant women and their babies in the future.

You will be helping to advance maternal and child health research.
Your Rights
After completing this screening questionnaire, more detailed information will be provided to you and you will have the opportunity to ask questions before you decide whether or not to take part in The PoppiE Study.

If you decide to participate in the study and later feel that you no longer wish to be part of it, you may withdraw at any time.

Your records relating to this study and any other information received will be kept strictly confidential, except as required by the law.

Qualified health professionals will monitor your health as it relates to the study.
Who Can Participate?
Pregnant women who are less than 13 weeks into their pregnancy.

Able to answer 5 brief SMS surveys, 5 phone calls and attend a study visit at the research site when their baby is 24 months of age, as well as comply with all the necessary study requirements.

Please note that the participants are to attend one study visit at a

local

research centre.

Must be willing to complete an online 10 minute Food Frequency Questionnaire to determine iodine intake.
About The Research Centre: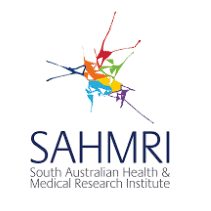 South Australian Health and Medical Research Institute  (SAHMRI)
The South Australian Health and Medical Research Institute (SAHMRI) is South Australia's first independent flagship health and medical research institute. We're home to more than 700 medical researchers, working together to tackle the biggest health challenges in society today.
Women's and Children's Hospital
The Women's and Children's Hospital is a specialist facility for women's and children's health. They are the leading provider of specialist care for children with acute and chronic conditions in South Australia, as well as the State's largest maternity and obstetric service. They also provide important community-based services.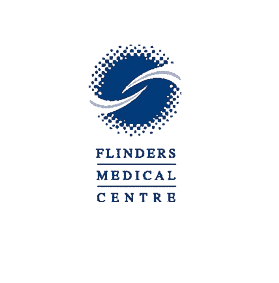 Flinders Medical Centre

Flinders Medical Centre (FMC) is the southern area's largest hospital and provides medical services for people living in the southern metropolitan area of Adelaide. The hospital is co-located with the Flinders University School of Medicine and Flinders Private Hospital.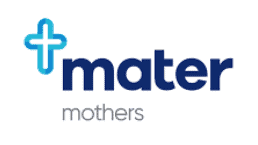 The Mater Mothers Hospital
As part of Australia's largest maternity service, the Mater Mothers Hospital is here to support you through preconception, pregnancy, birth and early motherhood.
Under the expert guidance of our medical team, Mater Mothers Hospital will provide personalised care and support every step of the way, ensuring the arrival of your newest family member is as safe, memorable and stress-free as possible.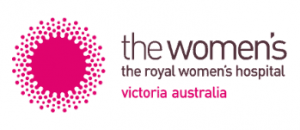 The Royal Women's Hospital
The Royal Women's Hospital is committed to a holistic philosophy of health. They provide comprehensive services ranging from health promotion to clinical expertise and leadership in maternity, gynaecology, women's cancer services and in the specialist care of newborns. The Royal Women's Hospital's vision is to set the benchmark in women's health and to support women to manage their health, age positively and enjoy the best possible quality of life.
Royal North Shore Hospital
The Royal North Shore Hospital (RNSH) is a major public teaching hospital in Sydney, Australia, located in St Leonards. It serves as a teaching hospital for Sydney Medical School at the University of Sydney and has approximately 700 beds. It is the referral hospital for Northern Sydney.
Please note:
Due to the current situation with COVID-19 pandemic, the study team would like to point out the following:
This study has been designed so that there are no face to face visits until your baby is 24 months of age.

The research site's waiting area is spacious enough that participants will not be within close proximity to each other.

Hand sanitisers are available at the research site.

The research staff adheres to strict hygienic practices as well as other safety measures to prevent the spread of COVID-19. 

Any staff suspected to have COVID-19, or has come into contact with someone who has COVID-19, will automatically undergo a voluntary quarantine for 14 days.

Interested participants will not be left waiting for a long period of time and will be quickly attended to.

The research site/institution is taking all precautionary measures to ensure the safety of the study participants.