Current Gout Treatments Not Working? Learn More About Your Options Today!
Research Center: Shelby Clinical Research, LLC
Location: 112 East Grover Street Shelby, NC 28150
Lead Researcher: Christian Martin MD
IRB Committee: This study has been reviewed and approved by the WCG Institutional Review Board
About the Study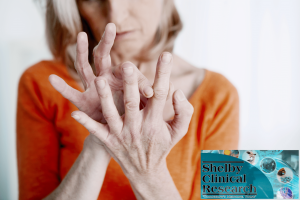 Not getting relief from your gout symptoms? Gout can be a real pain, and flare-ups can have multiple triggers. This debilitating and disfiguring condition may make you hit the brakes on life. It can significantly affect daily activities as you fight to manage symptoms. This is why researchers are hard at work to develop and improve treatment options for gout. 
This research study is looking into a potential new treatment that may help manage gout. Researchers aim to provide less invasive and faster relief to those suffering from gout symptoms. This study could produce a potential therapy option that could lessen gout flares and better manage uric acid.
Why Participate? 
Participants may receive a new potential treatment for gout at no cost.

Participants may experience improvements to their gout symptoms. 

Participants will be contributing valuable information that may benefit others with gout in the future.

Participants will be compensated $50-$100 per visit for participating in this study. 

Participants will be helping to advance gout treatment research.
Your Rights
If you decide to participate in the study and later feel that you no longer wish to be part of it, you can withdraw at any time.

Any information that you provide will be kept strictly confidential, except as required by law.

Qualified health professionals will monitor your health as it relates to the study.
Who Can Participate?
Men and women aged 18 years old or older who are have been diagnosed with gout

Must be finding their current gout treatment not effective in managing symptoms (i.e., intolerance).

Must be willing to discontinue taking oral-urate lowering medications

Must be able to attend 10-13 study visits at the research site over approximately 3 months
Key Study Details 
The study team can explain the research study in its entirety but some study details are:
Taking the study medication as instructed by the study team. This FDA medication used in this study will be given through an injection. This may happen weekly or twice a week. This study presents a quick way to receive the medication which usually takes long hours to do via an infusion.

The lab and physician visits will be performed at no cost.

There may be a 30 day follow up treatment after the 3 months study duration.
About the Research Center: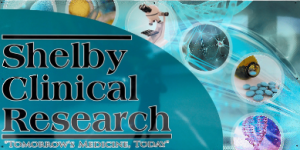 Shelby Clinical Research, LLC
Shelby Clinical Research, LLC is an FDA approved practice founded in 2017 to conduct all clinical trial research independently in the area of Rheumatology, Immunology and Endocrinology. 
Please note:
Due to the COVID-19 pandemic, the researchers would like to assure the participants that ensuring their and the study staff's safety is of utmost importance.