Do You or Your Loved One Have Alzheimer's Disease? A New Treatment May Help
Please note: This trial has finished recruiting and is not accepting new participants.
Research Centre: The Clinical Trial Center
Location: 815 Greenwood Ave, Suite 12, Jenkintown, PA
Lead Doctor: Dr Marvin Kalafer
Researcher interview: 
Background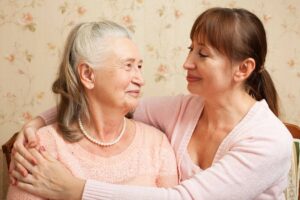 Dementia due to Alzheimer's disease affects approximately  5 million Americans, and is more common among the older population. Currently there is no cure for Alzheimer's disease.
This study is investigating a new drug, 'Xanamem', for the treatment of Alzheimer's disease. Recent research studies have shown that high levels of a natural hormone called cortisol (often termed as the "stress hormone)" is associated with the development of Alzheimer's disease. Xanamem has been specifically designed to reduce the level of the stress hormone.
This study seeks men and women aged 50+ who have mild dementia due to Alzheimer's Disease. Participants are required to attend 6 study visits at the research site over a 4-5 months and will be compensated up to a total of $450 for travel and meal costs related to this study.
Benefits to Participation
You will be helping to advance medical research.
You may experience an improvement in your mild dementia symptoms.
You will be compensated up to a total of $450 for travel and meal costs related to this study.
Your Rights
If you decide to participate in the study and later feel that you no longer wish to be part of it, you may withdraw at any time.
Your records relating to this study and any other information received will be kept strictly confidential, except as required by the law.
Qualified health professionals will monitor your health as it relates to the study.
Who Can Participate?
Men and women aged 50+
Diagnosed with mild dementia due to Alzheimer's Disease
In otherwise good health
Have a caregiver, family member or friend who has regular contact with you and will attend all study visits with you
Able to attend 6 study visits at the research site over approximately 4-5 months