Bose Corporation Seeks Participants Interested in Research
Research Center: Bose Corporation
Location: Boston Landing, 80 Guest St., Suite 1000, Boston, MA 02135
Lead Researchers: Shilpi Banerjee, PhD, MBA
Background
About 35 million US adults have a hearing impairment. However, only some of these individuals use hearing assistive devices. The cost of hearing aids, which is up to $6000 for a pair, may become a barrier for those who need them. Hearing aids improve audibility for persons with hearing loss. Hearing aids are medical devices regulated by the Food and Drug Administration (FDA) and are traditionally fitted by a licensed hearing professional. Recent legislative changes have opened a pathway for non-traditional hearing aid devices that will be available over-the-counter (OTC) to consumers without requiring the intervention of a licensed hearing professional. In 2018, the FDA has established a new medical device classification for the Self-Fitting Wireless Air Conduction Hearing Aid based on a Bose De Novo request. Currently, Bose has the only FDA cleared Self-Fitting Wireless Air Conduction Hearing Aid on the market in this category, available direct-to-consumers.
Bose is seeking individuals to participate in research involving new and existing hearing assistive technologies for a wide range of individuals.  An online eligibility screener can be accessed below. Following the screener, eligible participants will attend an informational phone call with Bose research staff, who will answer any questions you may have about participation. If you decide to proceed following the informational phone call, a virtual intake and in-person session will be scheduled. Eligible adults aged 18 to 75 years are added to the research database for participation in future studies. 
Qualified participants may be invited to participate in Bose research studies to help individuals with hearing loss. These studies are for research purposes only and are not intended to diagnose your degree of hearing difficulty or to improve or manage your hearing health.
Participants must comply with the necessary study procedures. Compensation will be provided to eligible individuals for the time they spend participating in the virtual intake, in-person session, and any subsequent study.
Why Participate? 
You may contribute valuable information that may benefit others that have hearing challenges in the future. 

You may learn more about the current hearing technologies being developed.

You will be compensated up to $50 per hour (in gift cards) for participating in the virtual intake, in-person session, and any subsequent study you are eligible for and decide to participate in (excluding travel time). Parking costs will be covered.

You will be helping to advance research that may help with hearing challenges.
Your Rights
You may withdraw your participation at any time.

Your personal information collected by Bose throughout this process will be maintained and protected as further described by Bose, except as required by law.
Who Can Participate?
Participants must be adults aged 18 to 75 years old. 

Participants must have hearing difficulty, preferably confirmed by a hearing test.

Participants must be able to attend study visits at the research site in Boston, MA.

Studies will involve laboratory sessions (study visits) at the research site and/or take-home field activities. The laboratory sessions will last about 1-4 hours (from 8 AM to 6 PM). Field activities can be as short as a few days and as long as several weeks.  

Studies will also involve various assessments and questionnaires.
About the Research Center: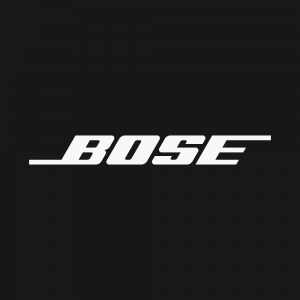 Bose Corporation
The primary vision of the Bose founders wasn't about making quick money. It was about inventing new technologies that would truly benefit people and creating a culture where innovation and teamwork are valued above all else. Playing for the long run. Achieve this, and good things usually follow. Better sound is just the beginning. Bose has a team of passionate engineers, developers, researchers, retailers, marketers, and dreamers. The one goal that unites the people at Bose is to create products and experiences that customers simply can't get anywhere else.
Please note:
All participants will be screened – according to appropriate current national, state and Bose guidance – for COVID-19 symptoms before their in-person test sessions. Bose is taking all necessary precautions to ensure the safety of study participants and research staff.