Online Research Study Seeks Adults With Knee Joint Pain
Research Centre: The University of Melbourne
Location: This is an online study
Lead Researcher: Professor Kim Bennell
Ethics Committee: This study has been reviewed and approved by the Human Research Ethics Committee of the University of Melbourne
Background
Knee osteoarthritis is common among adults. It often causes pain, stiffness, and difficulty in performing daily activities.  There is currently no cure for osteoarthritis. People suffering from knee osteoarthritis need to seek treatment to help manage symptoms. 
Online programs may help teach people ways to lessen their pain and enhance their ability to function. This study seeks to evaluate the effectiveness of an online yoga program that is modified specifically for people with knee osteoarthritis.
Interested participants must be aged 45 years old and older who have knee pain. Participants must comply with the study requirements for 6 months. 
Why Participate? 
You may experience improvements to your knee pain and overall joint function. 

You may contribute valuable information that may help others diagnosed with osteoarthritis.

You may  potentially manage your knee osteoarthritis.

You will be helping to advance clinical research.
Your Rights
If you consent to participate in the study and later feel that you no longer wish to be part of it, you may withdraw at any time.

Your records relating to this study and any other information received will be kept strictly confidential, except as required by the law.
Who Can Participate?
Men and women aged 45 years old and older who suffer from knee pain (in one or both knees).

Must be experiencing knee pain or difficulty walking.

Must have internet access.

Able to complete online study exercise programs as well as answer online questionnaires over 6 months.
About The Research Centre: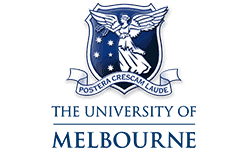 The University of Melbourne
Established in 1853, the University of Melbourne is a public-spirited institution that makes distinctive contributions to society in research, learning and teaching and engagement. It's consistently ranked among the leading universities in the world, with international rankings of world universities placing it as number 1 in Australia and number 32 in the world (Times Higher Education World University Rankings 2020).
Please note:
Due to the current situation with the COVID-19 pandemic, the study team would like to note the following:
This is an online study which means you can participate in the comfort of your own home. 

There will be no in-person visits or clinic appointments in this study.

In this study, there is no need to have close interactions with any person.