Do you have a Knee ACL Tear? Stem Cell Treatment or Exercise Therapy May Be Effective Alternatives to Surgery
Please note: This trial has finished recruiting and is not accepting new participants.
Research Center: Centeno-Schultz Clinic
Location: 403 Summit Blvd #201, Broomfield, CO
Lead Doctor: Dr. Christopher Centeno
Ethics Committee: This study has been reviewed and approved by International Cellular Medicine Society Institutional Review Board
Researcher Interview: 
Background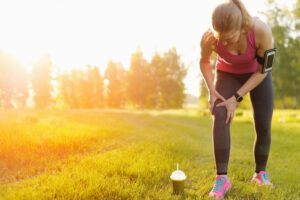 The knee anterior cruciate ligament (ACL) is one of the major ligaments in the knee and can be torn by trauma (often due to sport) or from aging.
Surgery is often used to repair these tears. However, recent research has suggested that surgery may not be any better than non-surgical treatments. This study is investigating whether stem cell or exercise therapies can be used as effective alternative treatments to surgery.
This study seeks men and women who have been diagnosed with ACL tear from an MRI. Participants are required to attend up to 8 study visits at the research site over a 2 year period (most study visits will occur in the initial 12 months). Participants may experience an improvement in their ACL tear.
Benefits to Participation
Your ACL tear may improve.

You will receive the study treatment at no cost.

You will be helping to advance ACL Tear medical research.
Your Rights
If you decide to participate in the study and later feel that you no longer wish to be part of it, you may withdraw at any time.

Your records relating to this study and any other information received will be kept strictly confidential, except as required by the law.

Qualified health professionals will monitor your health as it relates to the study.
Who Can Participate?
Men and women aged 18+ years old who have an ACL Tear diagnosed from an MRI

Never

had surgery on the affected knee

Able to attend up to 8 study visits at the research site over a 2 year period (most study visits occur in the initial 12 months)