Do You Have Osteoarthritis of the Knee or Hip? Investigational Medication May Provide Pain Relief
Please note: This trial has finished recruiting and is not accepting new participants.
Research Center: Hope Clinical Research
Location: 22030 Sherman Way #101, Canoga Park, CA   
Lead Doctor: Hessam Aazami MD
Ethics Committee: Reviewed and approved by the Schulman Independent Review Board
Background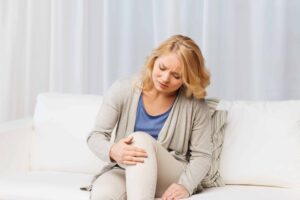 Osteoarthritis (OA) is a chronic joint disease that affects nearly 14% of Americans over the age of 25 years old. It is commonly found in knees and hips and can cause stiffness and significant pain.
This research study is being conducted to examine the effectiveness of a new investigational pain relief medication for people with osteoarthritis.
This research study seeks men and women aged 18+ who have osteoarthritis of the knee or hip. Participants are required to attend study visits spread over a year and will be compensated $1,125 for participating in the study.
Benefits to Participation
You may experience pain relief.

You will be compensated $1,125

 for partaking in this study.

You will receive the investigational medication and all study-related physical exams at no charge.

You will be helping to advance medical research.
Your Rights
If you decide to participate in the study and later feel that you no longer wish to be part of it, you may withdraw at any time.

Your records relating to this study and any other information received will be kept strictly confidential, unless required by the law.

Qualified health professionals will monitor your health as it relates to the study.

Upon completion the results of the study will be shared with you.
Who Can Participate?
Men and women aged 18+ who have osteoarthritis of the knee or hip who

Have not have gotten sufficient pain relief from acetaminophen medications (such as

Panadol, Tylenol, Anacin

)

Currently take NSAID medications (such as

Naprelan, Midol, Aleve, Celebrex, Voltaren, Zipsor, Pennsaid

) for pain relief

Willing to attend study visits at the research site over a year.
Save