About the Study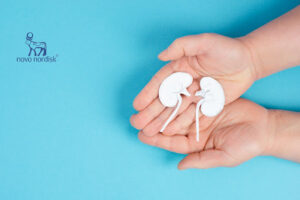 People with heart and chronic kidney disease often have inflammation. Inflammation is important to the healing process, but long term inflammation that goes unchecked can potentially cause heart attack and stroke. 
Researchers working with Novo Nordisk are conducting a research study with an investigational new medication, for people with inflammation, heart and chronic kidney disease. 
Are you interested in potentially joining this research study?
Why Participate?
Participants will receive the investigational medication at no cost to themselves.

Participants may experience improvements in their symptoms of their condition. 

Participants will be contributing valuable information that may benefit those with inflammation, heart and chronic kidney disease in the future and reduce the chance of complications.

Participants will be helping to advance medical research.
Your Rights
If you decide to participate in the study and later feel that you no longer wish to be part of it, you can withdraw at any time.

Any information that you provide will be kept strictly confidential, except as required by law.

Qualified health professionals will monitor your health as it relates to the study.
Who Can Participate?
Individuals aged 18 and above who are diagnosed with:

Heart attack (myocardial infarction) or

Stroke (cerebrovascular accident)or

Poor circulation 

And reduced kidney function

Must not have a history of untreated latent tuberculosis

Able to attend the research site every quarter over approximately 4 years
More Study Details
The study team will explain the research in its entirety but some details are:
Up to 9 visits during the first year then once quarterly

This is a double blind placebo controlled study

A double-blind study is a type of clinical trial in which neither the participant nor the researcher knows which treatment or intervention participants are receiving until the clinical trial is over

This means you will be randomly given either the study medication or a placebo
This research study is taking place in several locations. To see if there is a research site near you, please see below.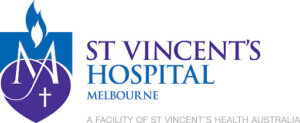 Research Site 1: St. Vincent's Hospital
Location: 4th Floor Daly Wing, 35 Victoria Parade Fitzroy
Lead Researcher: Prof Richard MacIsaac
The Department of Endocrinology and Diabetes is part of the Tertiary Hospital of St Vincent's Hospital Melbourne.
It is involved in and leading in many clinical trials for Type 1 and Type 2 Trials both investigator initiated and sponsor lead trials.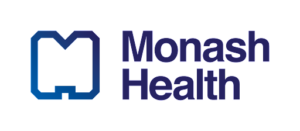 Research Site 2: Monash Health Nephrology and Monash Heart
Location: Level 3, 246 Clayton Road, Clayton, VIC, 3168
Lead Researcher: Professor Peter Kerr
We are two leading research departments within a large tertiary hospital. Consisting of Nephrology and Cardiology, we are dedicated and hardworking teams. Specialising in all phases of clinical trials regarding heart and kidney disease.
Research Site 3: Royal Adelaide Hospital
Location: Port Rd, Adelaide SA 5000, Australia
Lead Researcher: Associate Professor Matthew Worthley
The Cardiometabolic research department is a large Research department that specialises in all aspects of Cardiometabolic Clinical Trials. We are a dedicated team of highly experienced clinical researchers consisting of both Cardiologists, Endocrinologists, Renal physicians and Registered Nurse Coordinators.
We are located within the Royal Adelaide Hospital which does more Clinical Research than any other Hospital in Australia.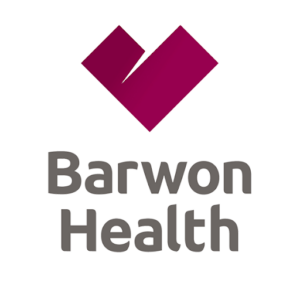 Research Site 4: Barwon Health, Geelong Cardiology Research Unit
Location: Level 2, Little Ryrie St., Geelong VIC 3200
Lead Researcher: Associate Professor John Amerena
Making up the research unit are a dedicated team of healthcare professionals, including a number of highly experienced clinical trial coordinators and a medical research fellow.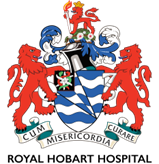 Research Site 5: Royal Hobart Hospital
Location: Level 2, Cardiology Department, 48 Liverpool Street Hobart TAS 7000
Lead Researcher: Dr. Philip Roberts-Thomson
Involved in many clinical trials, the Royal Hobart Hospital  Cardiology Research team comprises highly experienced Cardiologists, Cardiology Registrars and 4 Clinical Trial Coordinators / Registered Nurses.

Research Site 6:The Canberra Hospital
Location: Clinical Trials Support Unit, Canberra Hospital Garran ACT 2605
Lead Researcher: Professor Walter Abhayaratna
Clinical Trials Support Unit is part of Canberra Health Services. It conducts and supports several clinical studies across ACT.
Locations