Research Center: University of Massachusetts at Lowell (UML)
Location: O'Leary Suite 540N, 61 Wilder Street, Lowell, MA 01854
Lead Researcher: Herpreet Thind, PhD, MPH, MBBS
IRB: This study has been reviewed and approved by the Lifespan Institutional Review Board
About the Study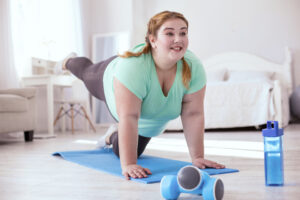 Yoga may have the potential to be useful in the management of Type-2 Diabetes. Yoga is an appealing alternative form of exercise for adults with diabetes as it may spur positive healthy behaviors, attitudes, and coping skills. While yoga is linked to benefits similar to other types of exercise, some studies have shown yoga could be more effective than other exercises at improving a variety of health outcomes including fatigue, flexibility, quality of life, depression, anxiety, and stress.
Researchers are currently exploring the connection between yoga, standard exercise,  and diabetes. Yoga has been known to potentially lower stress levels, which means that doing this exercise could potentially prevent the stress-induced rise in cortisol. Cortisol is often associated with a rise in blood sugar levels. This could be beneficial to those who have diabetes. If you have diabetes, consider joining this study!
Why Participate?
Participants will take part in either yoga or standardized exercise at no cost.
Participants may experience improvements in healthy behaviors, attitudes, and coping skills.
Participants will be contributing valuable information that may benefit those with Diabetes in the future.
Participants will be helping to advance medical research.
Your Rights
If you decide to participate in the study and later feel that you no longer wish to be part of it, you can withdraw at any time.
Any information that you provide will be kept strictly confidential, except as required by law.
Qualified health professionals will monitor your health as it relates to the study.
Who Can Participate?
Men and women aged between 18 and 74 who are diagnosed with Type 2 Diabetes
Must not have participated in yoga, Tai Chi, Qi gong, or other mindfulness-based practice in the past month
Must not have had a seizure within the last 12 months
Must not have had any medical conditions that would make it difficult to walk or participate in moderate exercise
Must be able to attend twice-weekly study visits at the research site over approximately 3 months, some online and some in person
Must have a computer, laptop or tablet with internet connection
More Study Details
The study team will explain the research in its entirety but some details are:
The study will provide a supervised 12-week program of twice-weekly yoga or standard exercise for adults with Type-2 Diabetes
Assessments will be conducted at program entry (baseline), and week 12 (end of treatment)
Assessments are conducted at the 3 and 6-month post-intervention follow-ups
About the Research Center: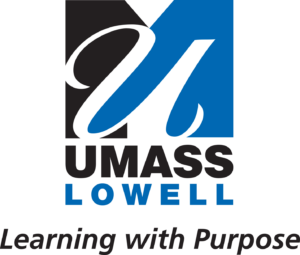 The University of Massachusetts Lowell
The University of Massachusetts Lowell is a nationally ranked public research university committed to excellence in teaching, research, and community engagement. UMass Lowell was formed from merging the original Lowell Normal School and the Lowell Textile School, each founded in the 1890s. The combined colleges, once known as the University of Lowell, became part of the University of Massachusetts system in 1991.UMass Lowell is committed to conducting research and outreach activities that sustain the economic, environmental, and social health of the region.
Please note:
Due to the COVID-19 pandemic, the researchers would like to assure the participants that ensuring their and the study staff's safety is of utmost importance.
Location