Research Center: Virginia Commonwealth University, Massey Cancer Center
Location: This study will be conducted virtually in Virginia
Lead Researcher: Vanessa B. Sheppard, Ph.D.
IRB: This study has been reviewed and approved by the Virginia Commonwealth University Institutional Review Board
About the Study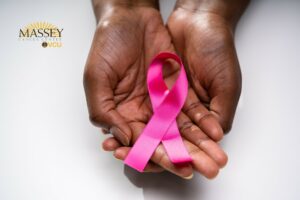 Breast cancer affects up to 1 in 8 women in the United States. On average, Black women are more likely to die from breast cancer, and researchers are exploring ways to try and change that.
Researchers at the VCU Massey Cancer Center are looking at how to improve care and empower women with breast cancer. African American women generally have problems in getting the type of treatment they need for their breast cancer or may be unclear about how to ask questions about available treatments. 
Interested in helping researchers learn the helpfulness of specific interventions for women both in the study and in the future? Join this study today.
Why Participate?
Participants will help researchers understand how to improve care and empower women with breast cancer.
Participants will be compensated with gift cards for participating in this study.
Participants may help lower the mortality rate for future women diagnosed with breast cancer.
Participants will be helping to advance medical research.
Your Rights
If you decide to participate in the study and later feel that you no longer wish to be part of it, you can withdraw at any time.

Any information that you provide will be kept strictly confidential, except as required by law.

Qualified health professionals will monitor your health as it relates to the study.
Who Can Participate?
Women aged 18 years and above who self-identify as black

Must be newly diagnosed with stage 0-III breast cancer

Must be eligible for chemotherapy or endocrine therapy

Must not have any prior cancer treatments (except for skin cancer) in the last two years
More Study Details
The study team will explain the research in its entirety but some details are:
Participants will be required to complete a number of surveys and/or interviews, including

Telephone surveys/interviews lasting around 30 to 45 minutes

Five surveys given during the course of the study, 6 months, 12 months, 24 months, and the end of the study

Participants will be required to provide their treatment recommendation options from their comprehensive care team meeting on the Treatment Recommendation Study Form.
About the Research Center: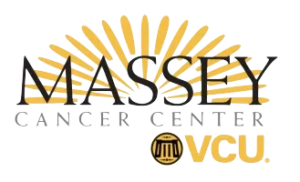 VCU, Massey Cancer Center
VCU Massey Cancer Center is working toward a future without cancer – one revolutionary idea, one promising therapy, and one life saved at a time. Through innovative research, patient care, education, and community engagement, Massey Cancer Center is discovering, developing, delivering, and teaching effective means to prevent, detect, treat and cure cancer and to make these advancements equally available to all. Founded in 1974, Massey was among the earliest cancer centers designated by the National Cancer Institute.
Please note:
The study will be conducted remotely which means there will be no in-person visits, allowing you to participate in the comfort of your own home.