Research Center: Glasgow Children's Hospital
Location: 1345 Govan Rd, Glasgow
Lead Researche: Dr. Faisal Ahmed
Ethics Committee: This material has been reviewed and approved by the West of Scotland Research Ethics Service (WoSRES)
Background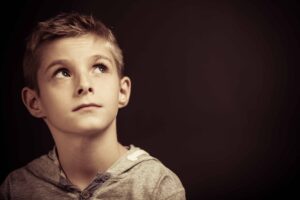 Hypogonadism is a condition where a young boy is not producing enough testosterone (a male hormone associated with the development of male sexual characteristics) for proper growth and male development. The causes of this condition can vary from patient to patient.
Researchers are exploring if a nasal gel treatment that is currently approved for adults may be used for the treatment of hypogonadism in children aged approximately 12 -17 years old. Findings from this study may lead researchers to find a treatment available to patients under the age of 18 in the future.
This study seeks adolescent males who are not maturing at the average rate physically to participate in a study around hypogonadism and if a new nasal gel treatment can be a viable treatment option. Participants are required to attend a screening visit as well as a 1-2 night study visit at the research site and will be compensated for travel and related expenses.

Why Participate?
You will be helping to advance treatment for young boys who may be diagnosed with slow physical growth

You will be reimbursed for travel and related expenses

You will be helping to advance medical research.



Your Rights
If you decide to participate in the study and later feel that you no longer wish to be part of it, you may withdraw at any time.

Your records relating to this study and any other information received will be kept strictly confidential, except as required by the law.

Qualified health professionals will monitor your health as it relates to the study.
Who Can Participate?
Males aged 12-17 inclusive who are currently who are not physically maturing at their age group's average rate

Must have parental consent and a guardian to participate in the study with the child

Must be able to attend the research site for a screening visit as well as a 1-2-night visit over a period of approximately 1 month