About the Study
Research Center: PriMED Physicians (PriMED Clinical Research)
Location: 948 Patterson Rd. Dayton, Ohio 45419
Lead Researcher: Dr. Rogelio "Sonny" Amisola
IRB Committee: This study has been reviewed and approved by WCG IRB Connexus Institutional Review Board
It is important for kids and teens to have a healthy lifestyle and know how to make smart choices around diet and exercise. According to the Centers for Disease Control and Prevention (CDC), childhood obesity is a severe dilemma in the United States. Researchers are constantly exploring potential intervention options that may improve weight problems among children and adolescents.
A healthier lifestyle with weight management, diet, and exercise has been shown to lower weight and produce positive health outcomes. However, lifestyle interventions may not work for everyone. This research study wants to understand the effectiveness of a potential treatment paired with a reduced-calorie diet and increased physical activity on weight management in children and adolescents who may be struggling with weight. This potential treatment (Liraglutide) has been proven to be safe and effective to treat type 2 diabetes and obesity.
Why Participate? 
Participants will be provided with exercise activities to do and will be assigned to a Dietitian to support them with their weight loss journey.

Participants will get the potential medication at no cost.

P

articipants may experience improvements to their weight and may be able to better manage it. 

Participants will be compensated up to $3,620 for participating in this study. Compensation will be given after each completed study visit. The breakdown of compensation would be: $40 will be compensated to eligible participants for each study visit completed, $150 to the parent for each study visit completed and $20 for each phone call session completed.

Participants and their families

will be helping to advance child and adolescent health research.
Child Participant's Rights
If you decide to participate in the study and later feel that you no longer wish to be part of it, you can withdraw at any time.

Any information that you provide will be kept strictly confidential, except as required by law.

Qualified health professionals will monitor your health as it relates to the study.
Who Can Participate?
Children and adolescents aged 6-11 years old who have obesity.

Must be able to attend 28 study visits at the research site over approximately 2 years. 
Study Details 
This research study requires the consent of a parent or legal guardian.

The potential treatment is to be received through daily injections. Interested participants must be willing to take these daily injections. These injections will be done for 56 weeks at home. The study team can further elaborate on this.

All study-related care and evaluations will be at no cost to the participant or to the participant's insurance.

The study team can coordinate with the participant's primary physician to help them receive the most individualized care from the whole PriMED team.

The participant's health will be evaluated at each appointment by the research study's nurse and physician.
Reference: Centers for Disease Control and Prevention. (2021). Childhood Obesity Facts. Retrieved from https://www.cdc.gov/obesity/data/childhood.html
About the Research Center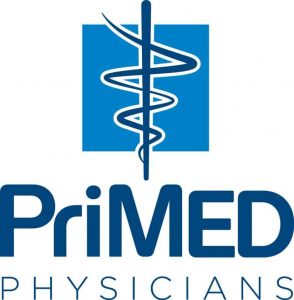 PriMED Physicians
At PriMed, their mission is to provide exceptional care. As part of their commitment to this mission, they have developed a medical research organization, PriMed Clinical Research. Clinical research is at the heart of all medical advances and contributes greatly to improve the quality of medicine that is available to the public. The health of millions has improved because of people who participate in clinical research.
PriMED Clinical Research is a MediSync managed company, located four miles south of Downtown Dayton, Ohio and eight miles from Dr. Amisola's primary office. PriMed Clinical Research is conveniently located within four miles of two of the largest hospitals in the Dayton area, Kettering Medical Center and Miami Valley Hospital, providing quick and easy access to state of the art imaging and medical diagnostic resources.
Please note:
Due to the current situation with the COVID-19 pandemic, the researchers would like to assure the participants that ensuring the safety of the participants as well as the study staff is of utmost importance.
Study Location