Research Centre: UNSW Sydney, School of Optometry and Vision Science
Location: Oatlands Golf Club, 94 Bettington Road, Oatlands, NSW 2127
Lead Researcher: Professor Lisa Keay
HREC: This study has been reviewed and approved by the UNSW Human Research Ethics Committee
About the Study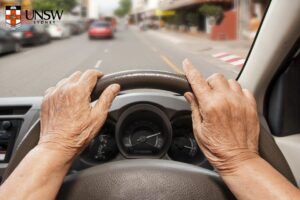 Are you an Australian driver over the age of 65? Are you struggling to keep up with the latest technology in modern cars? Do you want to feel more confident and competent behind the wheel? Then join the MOVETech study today! 
This study's innovative training program aims to address these concerns by providing older drivers with the knowledge and skills they need to safely use modern cars with advanced vehicle technologies, such as adaptive cruise control. By participating in this study, you can help us evaluate the effectiveness of our training program in increasing driving competence and confidence among older Australian drivers.
So if you want to feel more confident behind the wheel and make a positive impact on road safety, join the MOVETech study today!
Why Participate?
Participants will potentially enhance their driving ability in modern cars.

Participants will be compensated by being given a $50 EFTPOS gift card for participating in this study. Compensation will only be provided to eligible participants who complete the study.

Participants will be contributing valuable road safety information that may benefit other drivers in the future.

Participants will be helping to advance research.
Your Rights
If you decide to participate in the study and later feel that you no longer wish to be part of it, you can withdraw at any time.

Any information that you provide will be kept strictly confidential, except as required by law.

Qualified allied health professionals will monitor your health status as it relates to the study.
Who Can Participate?
Individuals aged 65 years or older who have a valid NSW driving license

Must drive at least 2 to 3 times per week

Must have a car with driver assistance systems such as adaptive cruise control or lane keep assist

Must be fluent in English

Must not have a modified driver's license that might restrict a participants ability to participate in this study

Must be able to attend study visits at the research site over approximately 12 weeks

Must be willing to meet the time commitment of the study (8.5 hours for those in the intervention group, or 3.5 hours for those in the control group, spread over several days).
More Study Details
The study team will explain the research in its entirety but some details are:
Participants will be asked to complete some visual, physical and cognitive assessments and have their vehicle inspected for any damages.

Participants will be randomly put into one of two groups, each with its own programs. 

Participants will be asked to complete a 3-month follow-up which involves a driving performance assessment.

Participants will be asked to complete some questionnaires over the phone after the first study visit and 3-month follow up assessment.

No information collected in this study will affect participants' driving licenses or records. Information will be used for research purposes only.
For more information on the study or study activities, feel free to view the study information sheet here or contact the researchers at +61 2 9065 3857.
About the Research Centre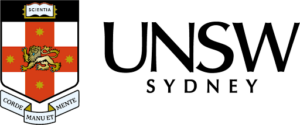 UNSW School of Optometry and Vision Science
We're dedicated to forming partnerships with the ophthalmic industry and across the healthcare sector. Our school is committed to translational research which leads to practical application and significant improvements in ocular health. The best in practicum experience, the UNSW Optometry Clinic supports optometry education, providing on-campus clinical training for students. The school runs a Vision Education Centre offering eye screening to primary school children. Since 1990, the Centre has screened more than 18,000 children.
Please note:
Due to the COVID-19 pandemic, the researchers would like to assure the participants that ensuring their and the study staff's safety is of utmost importance.
Location