Research Center 1: Boston University
Location: Boston, MA 02118, United States
Lead Researcher: Jose Luchsinger
Site Researcher: Dr. Wendy Qiu
IRB: This study has been reviewed and approved by the Johns Hopkins University Institutional Review Board
About the Study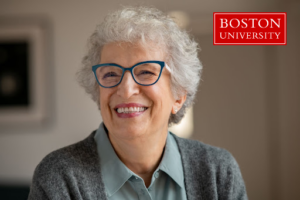 Alzheimer's dementia is the most common form of late-onset dementia, and its prevalence is estimated to quadruple by 2050. There are currently no known preventive or curative treatments for Alzheimer's dementia.
This study provides the opportunity to test whether Metformin, an existing drug used for diabetes prevention, can prevent cognitive decline associated with Alzheimer's dementia in those experiencing forgetfulness or mild cognitive impairment. The results of this study may help prevent or lessen cognitive decline associated with Alzheimer's disease and help others in the future.
Why Participate?
Participants will receive, at no cost, Metformin, a medication that is FDA approved for treatment of diabetes, but is now being tested to find out if it can prevent cognitive decline in people at risk of AD, or a placebo.
Participants are offered the option to complete MRI and PET scans at the start and end of the study.
Participants will be compensated up to $2050 for participating in this study, ($50 for initial screening, $200 for each study visit at baseline and months 6, 12, 18, and $200 for each MRI. If they consent to the PET sub-study, they will be given $200 for each PET scan).
Participants will be reimbursed $50 in travel expenses for each in-person study visit.
Participants will be offered a free amazon prime membership for the duration of their participation or a TruCentive electronic gift card of equal value Additionally, the study partners are also offered a free amazon prime membership for the duration of their participation in the study or a TruCentive electronic gift card of equal value.
Participants will be contributing valuable information that may benefit those with Alzheimer's dementia in the future.
Participants will be helping to advance medical research.
Your Rights
If you decide to participate in the study and later feel that you no longer wish to be part of it, you can withdraw at any time.

Any information that you provide will be kept strictly confidential, except as required by law.

Qualified health professionals will monitor your health as it relates to the study.
Who Can Participate?
Adults aged 55-90 who are experiencing memory problems 

Must have a study partner who can accompany them to all study visits or be available by telephone

Must

not

be taking metformin, or have taken metformin in the past

Must

not

have a history of diabetes

Must

not

have been diagnosed with dementia

Must

not

have alcohol or substance abuse dependence within the last 6 months

Must be able to attend 4 study visits at the research site over approximately 18 months
More Study Details
The study team will explain the research in its entirety but some details are:
Participating in memory and thinking activities
Participating in physical exams and blood draws
Participating in monthly calls between visits
About the Research Center: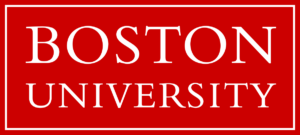 Boston University
Boston University (BU) is a private research university in Boston, Massachusetts. The university now has more than 4,000 faculty members and nearly 34,000 students and is one of Boston's largest employers. It offers bachelor's degrees, master's degrees, doctorates, and medical, dental, business, and law degrees through 17 schools and colleges on three urban campuses.
Please note:
Due to the COVID-19 pandemic, the researchers would like to assure the participants that ensuring their and the study staff's safety is of utmost importance.
Study Location