Research Center: Department of Health and Kinesiology, Purdue University
Location: 800 W Stadium Ave, West Lafayette, IN 47907, United States
Lead Researcher: Dr. Bruno Tesini Roseguini, P.h.D.
IRB: This study has been reviewed and approved by Purdue's Human Research Protection Program
About the Study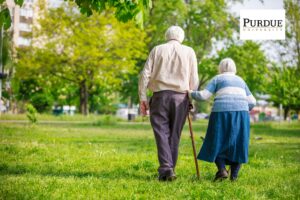 Are you 65 years old or older and looking to improve your leg muscle strength and walking ability? If so, Purdue University is conducting a clinical study that may be of interest to you!
Researchers are investigating whether daily treatment with leg heat therapy for 12 weeks increases the size and strength of participants' leg muscles and their ability to walk.
Leg heat therapy is the application of heat to the legs using water-circulating pants connected to a pump. Warm water is circulated through the pants to heat up your legs, thighs and buttocks. This treatment is non-invasive and easy to apply.
If you qualify for this study and decide to participate, you will be asked to apply the therapy daily (90 min/day, 7 days/week) at home for 12 weeks. A series of exams will be performed before and the end of the treatment. To learn more about this exciting opportunity and to see if you qualify, take the questionnaire and take the first step towards improving your leg muscle strength and mobility!
Why Participate?
Participants will receive a new potential treatment for age-related muscle loss at no cost.
Participants will be compensated up to $300 for participating in this study. Compensation will only be provided to eligible participants who complete the study.
Participants may experience improvements in their leg strength and mobility.
Participants will be helping to advance medical research.
Your Rights
If you decide to participate in the study and later feel that you no longer wish to be part of it, you can withdraw at any time.
Any information that you provide will be kept strictly confidential, except as required by law.
Qualified health professionals will monitor your health as it relates to the study.
Who Can Participate?
Individuals aged 65 years who live a sedentary lifestyle
Must be exercising less than 3 days a week for 20 minutes or less per day
Must not smoke
Must not require a walking aid other than a cane
Must not be currently diagnosed with cancer
Must be able to attend 5 study visits at the research site over approximately 12 weeks
More Study Details
The study team will explain the research in its entirety but some details are:
Individuals will be asked to complete a 6-minute walk test along a 100ft corridor
Individuals will be given a movement sensor to measure step counts during the entire study
Individuals will be asked to undergo an MRI scan to assess the size and energy status of the calf muscles
About the Research Center: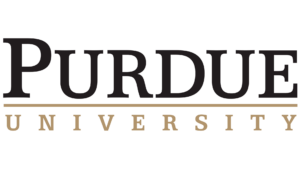 Purdue University
Purdue University is a public research university located in West Lafayette, Indiana, USA. It is known for its strengths in engineering, technology, and agriculture, and is consistently ranked among the top universities in the United States for research and innovation. Purdue has a strong focus on translating research into practical applications that can benefit society. Purdue University and Trialfacts are not affiliated. However, Trialfacts collaborates closely with the research team to facilitate a smooth flow of participant recruitment for this study at Purdue. Trialfacts operates as an advertising company to promote the study, while Purdue will be the organization that takes overall responsibility for eligible participants and addresses any questions or concerns that may arise.
Please note:
Due to the COVID-19 pandemic, the researchers would like to assure the participants that ensuring their and the study staff's safety is of utmost importance.
Location