Research Center: Purdue University
Location 1: Lyles-Porter Hall, 715 Clinic Drive, West Lafayette, IN 47907, Purdue University
Location 2: 8445 Keystone Crossing, Indianapolis, IN, 46240
Lead Researcher: Arielle Borovsky, Ph.D.
IRB Committee: This study has been reviewed and approved by the Purdue University Institutional Review Board
About the Study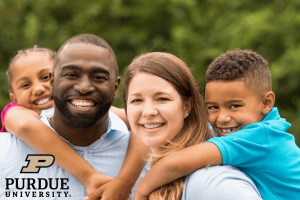 Communication is vital to a child's success, would you agree? Unfortunately, millions of school-age children struggle with a developmental language disorder. Children with DLD are bright and ready to learn, but they struggle to communicate.
DLD is not usually seen until after children enter school. So there are many children who have DLD and do not receive the correct diagnosis or services. Getting early detection and support can lead to better outcomes and help minimize or avoid unwanted experiences from communication and learning issues linked with DLD. 
Parents and caregivers have amazing insights, and they are often the first to raise concerns about their child's communication skills. This is why researchers need you and your child's to join this study and help other kids with DLD! This study seeks to learn the patterns in how toddlers learn, say and understand words over time. This information will help researchers develop new guidelines and tools to help all children succeed and build their skills to communicate and be prepared for school.   
Why Participate? 
Families will be contributing valuable information that may benefit other families and their children in the future.

Parents will be able to learn more about a child's language skills and development in general.

Parents will have the opportunity to consult with speech-language therapists and will be provided with ongoing feedback about their child's language development.

Families may be compensated up to $330 for participating across the entire study. 

Families will also get free parking and free sibling sitting services at the research center.

Families will be helping to advance child speech and language development research.

This study is convenient with flexible scheduling for research center visits. On top of that, some portions of the study can be completed online and at home.
Your Rights
If you decide to participate with your child in this study and later feel that you no longer wish to be part of it, you can withdraw at any time.

Any information that you provide will be kept strictly confidential, except as required by law.
Who Can Participate?
Families with a toddler aged 18 months or younger 

This research study involves both the participation of the parent or legal guardian as well as the child. This study would also need the parent or legal guardian's consent for their child to join this study.
Toddler must be learning English at home 

Toddler must have standard hearing and vision

Toddler must not have any diagnosed cognitive/neurological problems. Examples include but are not limited to

fragile X,  ASD,  cerebral palsy,  traumatic brain injury, Down Syndrome

Families who are able to do 2 visits at the family-friendly research site every 6 months until their child is 48 months
Key Study Details 
The study team can explain the research study in its entirety but some study details are:
Participation in this study will be until the child reaches 48 months. The researchers want to follow families as their children grow from 18 months to 4 years. These families will help researchers learn how children succeed in language learning in many contexts and give them new insights into which children should receive earlier support. 

Participation in this study would mean completing online surveys about the child's language development every 3 months.

Participation in this study will involve using an automated eye-tracking technology that tracks children's natural responses by measuring where they look in response to child-friendly language. This technology can measure how well they understand what is being said around them and takes advantage of children's interests to help researchers understand their strengths and growing skills over time.  
About the Research Center: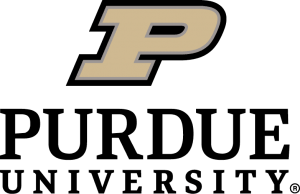 Purdue University
Purdue University is a public land-grant research university in West Lafayette, Indiana, and the flagship campus of the Purdue University system. The university was founded in 1869 after Lafayette businessman John Purdue donated land and money to establish a college of science, technology, and agriculture in his name.
Department of Speech, Language, and Hearing Sciences (SLHS)
The Department of Speech, Language, and Hearing Sciences (SLHS) is internationally-recognized for our scientists, educators, and students. In SLHS, we discover and teach the fundamental mechanisms underlying our ability to hear, understand, speak, and swallow. We apply this knowledge to the prevention and treatment of Communication Disorders. Our research defines clinical practice now and in the future. Join us as we work together to discover new knowledge, translate discovery into cutting-edge clinical practice, and improve lives across the globe.
Please note:
Due to the current situation with the COVID-19 pandemic, the researchers would like to assure the families that ensuring the safety of both the parent and child as well as the study staff is of utmost importance.