Research Center: University of Texas at Austin
Location: Dell Medical School, Austin, Texas
Lead Researcher: Elizabeth Lippard, Ph.D.
IRB: This study has been reviewed and approved by the UT Austin Institutional Review Board
About the Study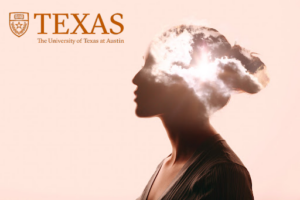 Alcohol use disorder is significantly more prevalent in individuals with bipolar disorder, a connection that appears to be influenced by genetics and familial factors. Surprisingly, previous research has often overlooked this important link, leaving a critical gap in our understanding.
Researchers at the University of Texas at Austin are determined to bridge this knowledge gap as they embark on a groundbreaking study to unravel the intricate relationship between bipolar disorder, genetics, and alcohol use disorder. By participating in this study, you can play a vital role in advancing our understanding of these conditions. Together, we can help make a significant impact on the lives of those affected by bipolar disorder and alcohol use disorder. Take action now—be part of the solution! Join this research study today and create a brighter future.
Why Participate?
Participants will be compensated up to $175 for participating in this study. Compensation is prorated based on what activities are completed.
Participants will be contributing valuable information that may benefit those with familial risk of bipolar disorder in the future.
Participants will be helping to advance medical research.
Your Rights
If you decide to participate in the study and later feel that you no longer wish to be part of it, you can withdraw at any time.
Any information that you provide will be kept strictly confidential, except as required by law.
Qualified health professionals will monitor your health as it relates to the study.
Who Can Participate?
Men and women aged between 21 and 26 years old
Must have consumed 4 or more alcoholic drinks (for men) or 3 or more drinks (for women) on at least two occasions over the last year
Must not have had significant head trauma in the past. This means that consciousness was lost for more than or equal to 5 minutes
Must not have any medical, religious, or other reasons for not drinking alcohol
Must not have a history of heart attack, high blood pressure, diabetes, or liver disease
Must be able and willing to have a friend or family member drive them home after the alcohol administration sessions
Must be able to attend 1 virtual study and 2 in-person study visits at the research site. Additional inclusion/exclusion criteria will be assessed with a brief phone screen by a study team member.
More Study Details
The study team will explain the research in its entirety but some details are:
Participants will attend an interview, testing of mental functions, genetic testing, and urine testing for pregnancy and substance use.
Participants will undergo SCRAM Continuous Alcohol Monitoring (CAM) and will also be required to provide a zero breathalyzer test.
Participation during alcohol session(s): You will be invited to participate in two alcohol-drinking sessions.
About the Research Center:

University of Texas at Austin
The University of Texas at Austin is a public research university in Austin, Texas. It is the flagship institution of the University of Texas System. With 52,384 students as of Fall 2022, it is also the largest institution in the system. Founded in 1883, UT Austin is considered a Public Ivy.
Location