About the Study
Research Center: Homestead Associates in Research
Location: 27535 S Dixie Hwy, Homestead, FL 33032, United States
Lead Researcher: Angel Carrasco, M.D.
IRB Committee: This study has been reviewed and approved by the Advarra Institutional Review Board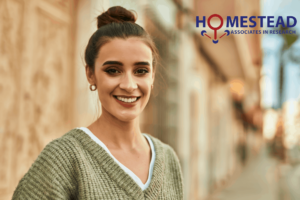 Multiple sclerosis (MS) is a condition that affects the nerves of the brain and spine. People with MS are prone to repeated attacks or "relapses." MS relapses put people at a greater risk for balance, vision, and walking problems. Some MS symptoms may not completely disappear after these attacks, affecting the quality of one's life. 
Researchers are continually developing better options to improve health care for multiple sclerosis. This research study aims to evaluate the effectiveness of a potential treatment for multiple sclerosis. This potential treatment may help relieve MS symptoms among those who find that their oral MS treatment is ineffective. This study hopes to help people with multiple sclerosis live better lives.
Why Participate?
Participants will receive the potential treatment for multiple sclerosis at no cost.

Participants will be contributing valuable information that may benefit those with multiple sclerosis in the future.

Participants may experience improvements in their MS symptoms and relapses. 

Participants will be helping to advance multiple sclerosis treatment research.
Your Rights
If you decide to participate in the study and later feel that you no longer wish to be part of it, you can withdraw at any time.

Any information that you provide will be kept strictly confidential, except as required by law.

Qualified health professionals will monitor your health as it relates to the study.
Who Can Participate?
Men and women aged 18 to 60 years old who have been diagnosed with multiple sclerosis

Must be experiencing the following forms of multiple sclerosis:

Relapsing-remitting multiple sclerosis

Secondary progressive multiple sclerosis

Primary progressive multiple sclerosis

Must have had 3 or less disease modifying treatments (DMT) for multiple sclerosis.

Must have had either fingolimod (Gilenya) or dimethyl fumarate (Tecfidera) as their last treatment for multiple sclerosis. They must have been taking this treatment for 6 months or more.

Must be able to attend 14 study visits at the research site over approximately 2 years 

Must not have had multiple sclerosis for more than 10 years
Key Study Details 
Participants will be asked to complete a general physical medical examination. 

Participants will be asked to complete questionnaires and tasks to assess their MS. 

The potential treatment used in this study will be given via an injection.
About the Research Center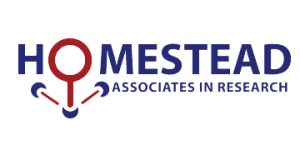 Homestead Associates in Research, Inc
Homestead Associates in Research, Inc. is a privately-owned multi-specialty clinical research center in Homestead, Florida. Their center delivers professional clinical research service through a highly trained, experienced, and dedicated staff. Homestead Associates in Research has successfully completed a variety of clinical trials with high levels of excellence. They pride themselves on accuracy, ethics, and valuable data. Please note:
Due to the current situation with the COVID-19 pandemic, the researchers would like to assure the participants that ensuring the safety of the participants as well as the study staff is of utmost importance.
Study Location