Research Center: University of British Columbia
Location: This is a virtual study
Lead Researcher: Dr. Jonathan Little
Ethics Committee: This study has been reviewed and approved by the UBC Clinical Research Ethics Board (H19-03179)
Background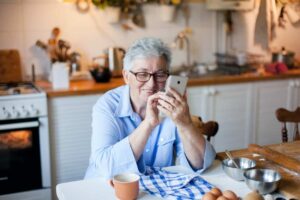 The number of people diagnosed with type 2 diabetes (T2D) is increasing worldwide. About 380 million people currently suffer from this chronic, debilitating disease. Diabetes can cause blindness, kidney failure, heart attacks, stroke, and limb amputation. T2D is distinguished by high blood glucose (sugar) levels, usually experienced in the morning and after meals. The highest blood sugar level spike often happens after breakfast, contributing to increased blood sugar concentration. Research has shown that a possible approach to managing T2D would be to consume a low carbohydrate breakfast.
This research study seeks to compare the effectiveness of consuming a low-carbohydrate breakfast to a standard low-fat breakfast for 3 months among adults with type 2 diabetes. Researchers want to learn if the proposed study diet would improve blood sugar levels, heart health and reduce diabetic complications.
Interested participants must be aged 20 to 79 years old who are diagnosed with type 2 diabetes. Participants must be willing to comply with all the study requirements. Compensation will be available for eligible participants.
Why Participate? 
You may experience potential improvements in managing your type 2 diabetes symptoms.

You may gain a better understanding of how breakfast can affect your blood sugar levels. 

You will be compensated in vouchers and gift cards to purchase your breakfast foods throughout the study.

You will be helping to advance medical research.
Your Rights
If you decide to participate in the study and later feel that you no longer wish to be part of it, you may withdraw at any time.

Your records relating to this study and any other information received will be kept strictly confidential, except as required by the law.

Qualified health professionals will monitor your health as it relates to the study.
Who Can Participate?
Adults aged 20-79 years old who are diagnosed with type 2 diabetes (T2D) for more than 1 year.

Participants must have regular access to a smartphone and internet connection.

Participants must not have allergies to eggs.

Participants must be a non-smoker.

Participants must not be taking exogenous insulin.

Exogenous insulin refers to the insulin people inject or infuse via an insulin pump.

 

Participants must be able to commit to about 30 minutes of their time daily for over 12 weeks as well as comply with the following study requirements:

Participants will need to follow a study diet provided by the study team.

Participants must fill out questionnaires and complete a diet food log.

Participants must be willing to have their blood drop samples collected.
About The Research Centre:

University of British Columbia
The University of British Columbia (UBC) is a global centre for teaching, learning and research, consistently ranked among the top 20 public universities in the world and recently recognized as North America's most international university. UBC is a research powerhouse. UBC consistently ranks as one of the world's top research universities across many fields.

Please note:
Due to the current situation with the COVID-19 pandemic, the study team would like to note the following:
This is a virtual study which means you can participate in the comfort of your own home. 

There will be no in-person visits for this study.

In this study, there is no need to have close interactions with any person.