About the Study
Research Centre: The University of Newcastle
Location: This is an Australia-wide virtual study
Lead Researcher: Prof. Frances Kay-Lambkin
HREC: This study has been reviewed and approved by the University of Newcastle Human Research Ethics Committee (Approval No. H–2020-0077)
This research study is funded by Suicide Prevention Australia (G1801238)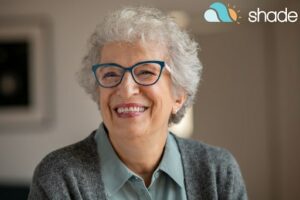 Did you know that in Australia, more and more people aged 60 years old and older are struggling with low mood, suicidal thinking, alcohol use, and social withdrawal? Current responses to available treatment options are new and may not work for all. They can also be expensive. It has been observed that older adults do not typically access mental health services for these matters. And whenever they do, they may not be satisfied with their treatment response. 
New, better, and easy intervention approaches need to be developed to combat these challenges. The use of the internet, Facebook, and health apps has significantly increased in the last 5 years for older adults in Australia. Technology provides a significant opportunity to address depression, alcohol use problems, social isolation, and suicidal thoughts and behaviours. 
This Australia-wide virtual research study will build on this momentum. It will test whether an online intervention program and a purpose-built social networking site for older Australians (Breathing space) can help reduce depression, alcohol use problems, and social isolation. Researchers hope that in doing so, it would prevent or lessen suicidal thoughts and behaviours among this age group by providing innovative interventions. 
Why Participate? 
Participants may receive a new potential program as well as support that may help mood and drinking problems at no cost.

Participants may experience improvements to their drinking frequency. 

Participants will be contributing valuable information that may benefit those struggling with depression and drinking challenges in the future.

Participants will be reimbursed with up to $50 Coles Gift Cards for participating in this study. Compensation will only be provided to eligible participants depending on the study requirements they have completed.

Participants will be helping to advance mental health and healthy aging research.
Your Rights
Any information that you provide will be kept strictly confidential, except as required by law.

Participation in this research project is entirely your choice. If you decide to participate and later change your mind, you can withdraw at any time.
Who Can Participate?
Men and women aged 60 years old or older who: 

Have regular access to the internet

Drink 2 or more times in a week

Must be able to complete 2 online assessments (one before you join the study and one after 12 weeks) for over approximately 12 weeks. The online assessments will likely take around 30 minutes to complete.
Key Study Details 
The study team can explain the research study in its entirety but some study details are:
As part of this research, you will be offered:

An introductory phone call to welcome you to the study, help you get set up with applications, and troubleshoot any issues

Weekly check-in phone calls at a time that suits you to see how you are feeling and to help you stay on track

$10 Coles voucher for each of the follow-up assessments (one at 12 weeks and one at 26 weeks)

An opportunity to be interviewed by the research team about your experience in the study, which includes another $20 Coles voucher

Participants will be randomly assigned to 1 of 2 groups:

BreathingSpace: a group that has access to a purpose-built social networking site (BreathingSpace) for Older Australians, and weekly telephone check-ins.

BreathingSpace + SHADE: a group that has access to a purpose built social networking site (BreathingSpace), weekly check-ins, and 12 weeks access to a 10-session program of web-based intervention (SHADE) for alcohol use and depressed mood.

This online approach may also help overcome the social isolation and the location challenges of traditional face-to-face psychological treatments across all regions of Australia.
About the Research Centre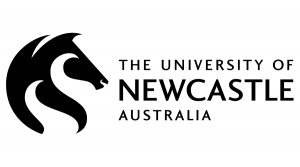 This research study is conducted by researchers at the Centre for Brain and Mental Health Research (CBMHR) at the University of Newcastle in partnership with the NHMRC Centre for Research Excellence in Mental Health and Substance Use (CREMS). The research team for this project includes:
Professor Sally Chan, The University of Newcastle

Professor Brian Kelly, The University of Newcastle

Dr. Matthew Sunderland, The University of New South Wales

Ms Jenny Geddes, The University of Newcastle

Dr. David Betts, The University of Newcastle

Ms Dara Sampson, The University of Newcastle

Ms Bronte Speirs, The University of Newcastle

Ms Hannah Wells, The University of Newcastle

Ms Jessica Wilson, The University of Newcastle

Ms Caitlin Bray, The University of Newcastle
Student researchers:
Kayla Torrance, The University of Newcastle

Rheanna Richardson, The University of Newcastle
Please note:
Due to the current situation with the COVID-19 pandemic, the study team would like to point out that this study will be conducted remotely, which means there will be no in-person study visits, allowing you to participate in the comfort of your own home and having no close interactions with any person outside of your household.