About the Study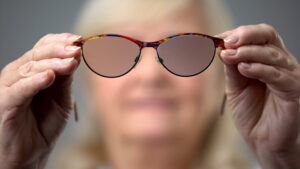 Age-Related Macular Degeneration (AMD) is a common cause of the loss of eyesight. Over 80% of people diagnosed with AMD have dry (nonexudative) age-related macular degeneration. There is currently no available treatment for dry AMD. However, taking supplements may hopefully slow the progression of this condition.
An eye health research study is being conducted across various sites in the United States. This research study seeks to explore a new potential non-invasive therapy for dry (nonexudative) age-related macular degeneration (AMD). The study will also evaluate the therapy's effect on vision and quality of life. If this potential therapy is deemed safe and effective, it could improve the lives of millions of adults.
Are you interested in joining this study? See if you meet the eligibility criteria!
Why Participate?
Participants may receive several months of treatment at no cost. This treatment may or may not help to improve vision on a short-term basis.
Participants may or may not experience improvements to their dry AMD.
Participants will be contributing valuable information that may benefit those with dry AMD in the future.
Participants will be compensated for participating in this study and transportation may be provided if needed.
Participants will be helping to advance eye health research.
Your Rights
If you decide to participate in the study and later feel that you no longer wish to be part of it, you can withdraw at any time.
Any information that you provide will be kept strictly confidential, except as required by law.
Qualified health professionals will monitor your health as it relates to the study.
Who Can Participate?
Men and women aged 50 years old or older who have been diagnosed with dry (nonexudative) age-related macular degeneration (AMD)
Must have vision no better than 20/40 and no worse than 20/200 or legally blind
Must not be taking a prescription blood thinner
Must not be a current smoker or history of heavy smoking more than 1/2 pack per day in the last 10 years
Must not have diabetic retinopathy or wet (exudative) age-related macular degeneration in either eye
Must be able to attend 14 study visits at the research site over approximately 12 ½ months
More Study Details
The study team will explain the research study in its entirety but some details are:
Participation in this study involves an initial 5-day treatment course and 2 maintenance treatment visits.
This potential therapy is transpalpebral microcurrent electrical stimulation (MCS) therapy. It is non-invasive and intended for the treatment of dry age-related macular degeneration.
This research study is taking place in several locations. To see if there is a research site near you, please see below.


Research Site: Bay Area Retina Associates
Location: 365 Lennon Lane STE 250, Walnut Creek, CA 94598
Lead Researcher: Caesar K. Luo, M.D.

Research Site: Associated Retina Consultants
Location: 1750 E. Glendale Ave. Phoenix, AZ 85020
Lead Researcher: Benjamin Bakall, MD, PhD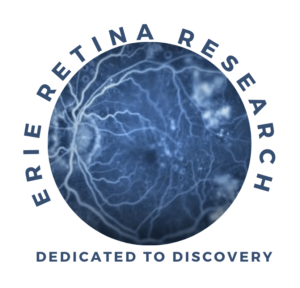 Research Site: Erie Retina Research
Location: 300 State St, Suite 301H
Lead Researcher: David Almeida MD, MBA, PhD
This study has been reviewed and approved by the Institutional Review Board.