Research Center: Boston University Chobanian & Avedisian School of Medicine
Location: 72 E Concord St, Boston, MA 02118, USA
Lead Researcher: Jesse Mez, M.D., M.S.
IRB: This study has been reviewed and approved by the Advarra Institutional Review Board
About the Study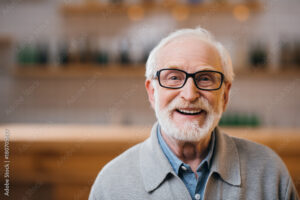 Are you between 55-80 years old and interested in joining the fight against Alzheimer's? The AHEAD Study is looking for individuals who want to help tackle Alzheimer's even before symptoms start. The study is hoping to learn more about memory loss and dementia and help further research!
Boston University researchers seek healthy adults who don't have an Alzheimer's diagnosis but may be concerned about their risk for developing Alzheimer's disease in the future. The AHEAD Study is an Alzheimer's research study that is testing whether an investigational treatment delays memory decline before noticeable signs of Alzheimer's disease begin. Together, we can learn more about the causes of Alzheimer's and potentially pave the way for new breakthroughs and treatments. Join the AHEAD Study today and help researchers change the future of Alzheimer's disease.
Why Participate?
Participants will be compensated up to $50 per visit for
participating in this study. Compensation will also be provided to participants' study partners.
Participants will be contributing valuable information that may help prevent Alzheimer's in the future.
Participants will be helping to advance medical research.
Contribute to groundbreaking research.
Diverse participants are needed so researchers can learn more about why some diverse populations are at higher risk of Alzheimer's disease.
Participants will be participating in a clinical trial that aims to help prevent Alzheimer's disease by using a personalized medicine approach.
Your Rights
If you decide to participate in the study and later feel that you no longer wish to be part of it, you can withdraw at any time.
Any information that you provide will be kept strictly confidential, except as required by law.
Qualified health professionals will monitor your health as it relates to the study.
Who Can Participate?
Individuals aged 55 to 80 years old with normal cognition.
Must have someone with whom they have at least weekly contact with and who can answer questions from the study team in person or by phone.
Must be able and willing to undergo an MRI scans.
Must not have been diagnosed with Alzheimer's disease dementia, other kinds of dementia, mild cognitive impairment, any cognitive or neurological disorder.
Must not have any history of transient ischemic attacks/strokes/seizures in the last 12 months or have any severe vision or hearing impairments.
Must be able to attend study visits every two to four weeks over approximately 4 years.
More Study Details
The study team will explain the research in its entirety but some details are:
Participants will receive intravenous (IV) infusions of either the study treatment BAN2401 (lecanemab) or a placebo (an inactive substance designed to mimic the appearance of the medication).

The infusion process takes approximately 60 minutes

Participants will be required to undergo a PET (Positron Emission Tomography) brain scan to look at amyloid and tau proteins during different points of the study.
Participants will take part in the following study tests including cognitive testing, EKG, a physical exam, vital sign collection, MRI scans, and blood draws.
About the Research Center: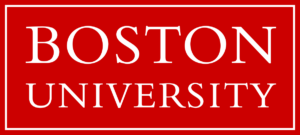 Boston University Chobanian & Avedisian School of Medicine
Boston University Chobanian & Avedisian School of Medicine is dedicated to the educational, intellectual, professional and personal development of a diverse group of exceptional students, trainees, and faculty who are deeply committed to the study and practice of medicine, to biomedical research, and to public health. As a community, we place great value on excellence, integrity, service, social justice, collegiality, equality of opportunity, and interdisciplinary collaboration. Join us as we practice Frontline Medicine and Research.
Please note:
Due to the COVID-19 pandemic, the researchers would like to assure the participants that ensuring their and the study staff's safety is of utmost importance.
Location: