Research Center: Cedars Sinai Medical Center (CSMC)
Location: 8635 W 3rd St., Los Angeles, CA, 90048
Lead Researcher: Dr. Nicolas Musi
IRB: This study has been reviewed and approved by the Cedars Sinai Institutional Review Board
About the Study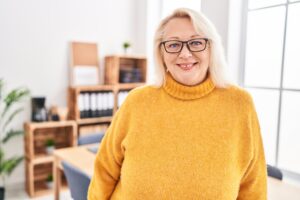 Did you know that obese individuals have a significantly higher risk of developing chronic cardiometabolic diseases? Conditions like type 2 diabetes, heart disease, and non-alcoholic fatty liver disease are prevalent among those struggling with obesity. While the exact mechanisms behind this connection remain unclear, scientists believe that various factors are involved.
That's why researchers from the Cedars Sinai Medical Center are conducting an exciting study to test whether senescent cells (cells that age and permanently stop dividing but do not die) affect the body's ability to process sugars. This study will examine the different cells in fat tissue to improve our understanding of how aging and obesity affect the health of adults as they age. This may help accelerate the development of new strategies to improve metabolic outcomes and facilitate the design of personalized lifestyle programs to achieve optimal health.
Why Participate?
Participants may receive a new potential medication against aspects of aging or may undergo a lifestyle intervention with exercise at no cost.
Participants will be compensated up to $1100 for participating in this study. Compensation will only be provided to eligible participants who complete study visits.
Participants may experience improvements in their health.
Participants will be contributing valuable information that may benefit adults who are struggling with their health in the future.
Participants will be helping to advance medical research on senescent cells.
Your Rights
If you decide to participate in the study and later feel that you no longer wish to be part of it, you can withdraw at any time.
Any information that you provide will be kept strictly confidential, except as required by law.
Qualified health professionals will monitor your health as it relates to the study.
Who Can Participate?
Men and women aged 65 years old and above who exercise less than 1.5 hours weekly.
Must NOT live in a nursing home.
Must not have heart disease, peripheral vascular disease, diabetes, or pulmonary disease (e.g., COPD, severe asthma, or exercise-induced asthma).
Must not have uncontrolled blood pressure, a history of stroke with motor disability, acute or chronic infection, or active gastrointestinal disease.
Must not be currently smoking, have a history of alcohol or substance abuse, or have had bariatric surgery.
Must be able to attend 12-15 study visits at the research site over approximately 4 months, as well as potentially take part in exercise sessions which will be held 3x a week for 10 weeks.
More Study Details
The study team will explain the research in its entirety, but some details are:
Participants will be randomly assigned to 1 of 3 study treatment groups: the lifestyle intervention, study medication, or placebo groups.
Participants will be asked to take a physical exam, an insulin clamp test, Short Physical Performance Battery (SBBP) test, an electrocardiogram (ECG test), and a DEXA scan, as well as be asked to provide urine samples and have blood draws.
Participants will be asked to have an adipose "fat" tissue biopsy, complete a maximal exercise test, and undergo a lifestyle intervention with exercise.
About the Research Center:
Cedars Sinai Medical Center (CSMC)
Cedars-Sinai is a nonprofit academic healthcare organization serving the diverse Los Angeles community and beyond. With pioneering medical research achievements, education programs defining the future of healthcare, and wide-ranging community benefit activities, Cedars-Sinai is setting new standards for quality and innovation in patient care.
Please note:
Due to the COVID-19 pandemic, the researchers would like to assure the participants that ensuring their and the study staff's safety is of utmost importance.
Location: