Planning a Pregnancy In The Near Future?
Research Centre: University of Adelaide 
Location: Women's and Children's Hospital; 72 King William Road North Adelaide SA 5006
Lead Researcher: Professor Jodie Dodd 
HREC: This study has been reviewed and approved by the Women's & Children's Health Network Ethics Committee
Background
In Australia, about half of women of child-bearing age have overweight or obesity. Women who have overweight or obesity before pregnancy have a higher chance of experiencing pregnancy, birth, and longer-term health complications. These complications include having high blood pressure, diabetes in pregnancy, a caesarean delivery, or have high birth weight babies. Women with  overweight or obesity before pregnancy may likely develop high blood pressure, heart disease, and diabetes as they get older. Further, children of women with weight above the healthy range before pregnancy are at higher risk of becoming obese as well.
Previous research has shown that diet and lifestyle interventions during pregnancy do not significantly decrease the risk of pregnancy complications. This is why this study intends to understand if diet and lifestyle interventions that are done before pregnancy would help improve health outcomes for women and their babies. 
Interested participants must be women 18+ who are considered to be overweight or obese and are planning pregnancy in the near future. Participants need to comply with all the necessary study requirements.
Why Participate? 
You may notice improvements in your weight and overall well-being. 

If a healthy diet and physical activity is shown to assist women optimise their weight before pregnancy and improve health outcomes for themselves and their babies, it might become standard care and benefit women and children in the future.
Your Rights
If you decide to participate in the study and later feel that you no longer wish to be part of it, you may withdraw at any time.

Your records relating to this study and any other information received will be kept strictly confidential, except as required by the law.
Who Can Participate?
Women aged 18 years old and above who have overweight or obesity.

Participants must be planning pregnancy in the near future.

Participants are asked to attend 2 (in-person) study visits 6-months apart, virtual appointments with study staff, and allow study staff to collect some information from you during pregnancy and after your baby is born. 
About The Research Centre: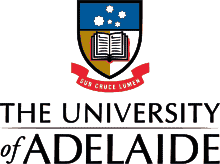 University of Adelaide
The University of Adelaide is one of Australia's most research-intensive universities. With world-leading researchers, modern facilities and an innovative culture, we're committed to delivering research that is highly valued by our local and global communities.
This study is based at the Women's and Children's Hospital, located at 72 King William Road North Adelaide SA 5006. The Women's and Children's Hospital provides state of the art healthcare for women and children in Adelaide and South Australia.
Please note:
Due to the current situation with COVID-19 pandemic, the study team would like to point out the following:
The research site's waiting area is spacious enough that participants will not be within close proximity to each other.

Hand sanitisers are available at the research site.

The research staff adheres to strict hygienic practices as well as other safety measures to prevent the spread of COVID-19. 

Any staff suspected to have COVID-19, or has come into contact with someone who has COVID-19, will automatically undergo a voluntary quarantine for 14 days.

Interested participants will not be left waiting for a long period of time and will be quickly attended to. 

Parking is available at the research site.

The study team encourages the use of personal vehicles, taxi or rideshare services rather than public transit.

The research site/institution is taking all precautionary measures to ensure the safety of the study participants.